In this week's Blog post, we look a little deeper into the "nuts and bolts" of Vintage Vibes Band (and indeed any other band), and what it takes, to finally getting to perform for the 2 hours or so at showtime on any given night. Very often clients can raise an eyebrow, particularly when asking for a quote for a show, and will often presume it's just for the 2 hour performance. However, getting to play on the night is a very different story, hopefully portrayed here....

An Entirely Bigger Picture:
As a busy band on the function and wedding scene, it's very important to give the best service to clients, the "umpteenth" gig a band plays, is always the single most important gig for the client and this must reflect in the band's performance. In order for this to happen, attention to detail and preparation is vital. This is the work that typically goes unnoticed, but without it, the show doesn't go on!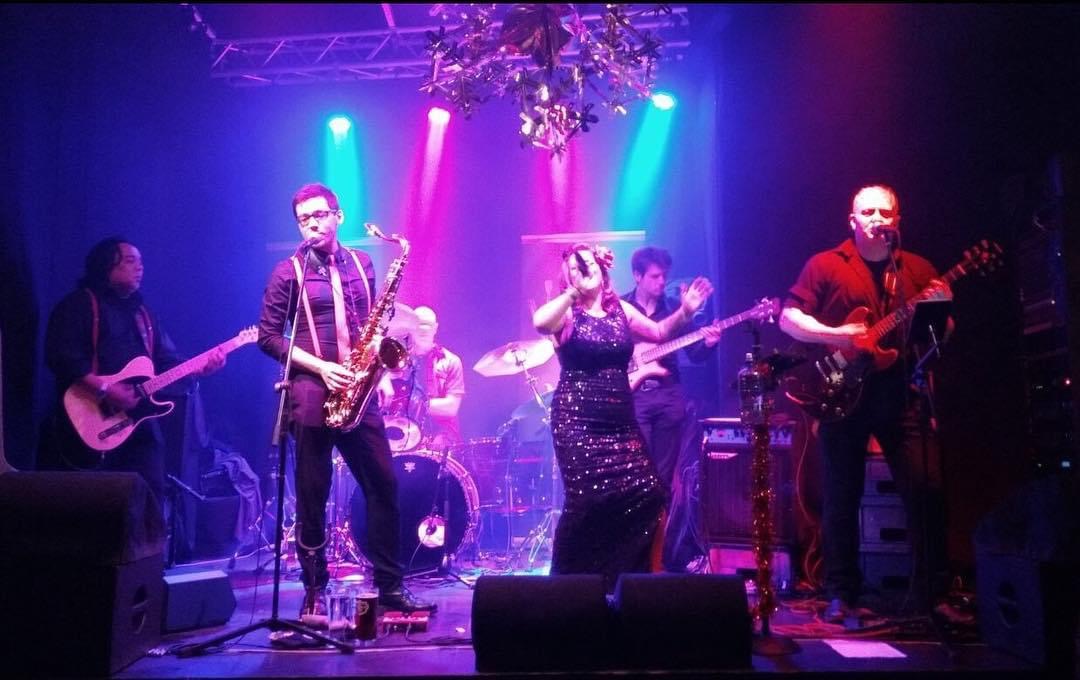 Meeting The Client:
A performance night, be it a pub, club , corporate or wedding function, is pretty hectic and very often dealing with perspective clients, there, wouldn't afford it the attention to detail it deserves. Instead, in order to give a bespoke service to clients, we also spend a lot of time at public and private showcases, where we can meet and greet people, spend some time talking about the service we can offer, and also perform some popular samples from our repertoire, in a more personal environment.
This means, many weekends travelling to venues, outside of gig and rehearsal time, to provide the best service possible.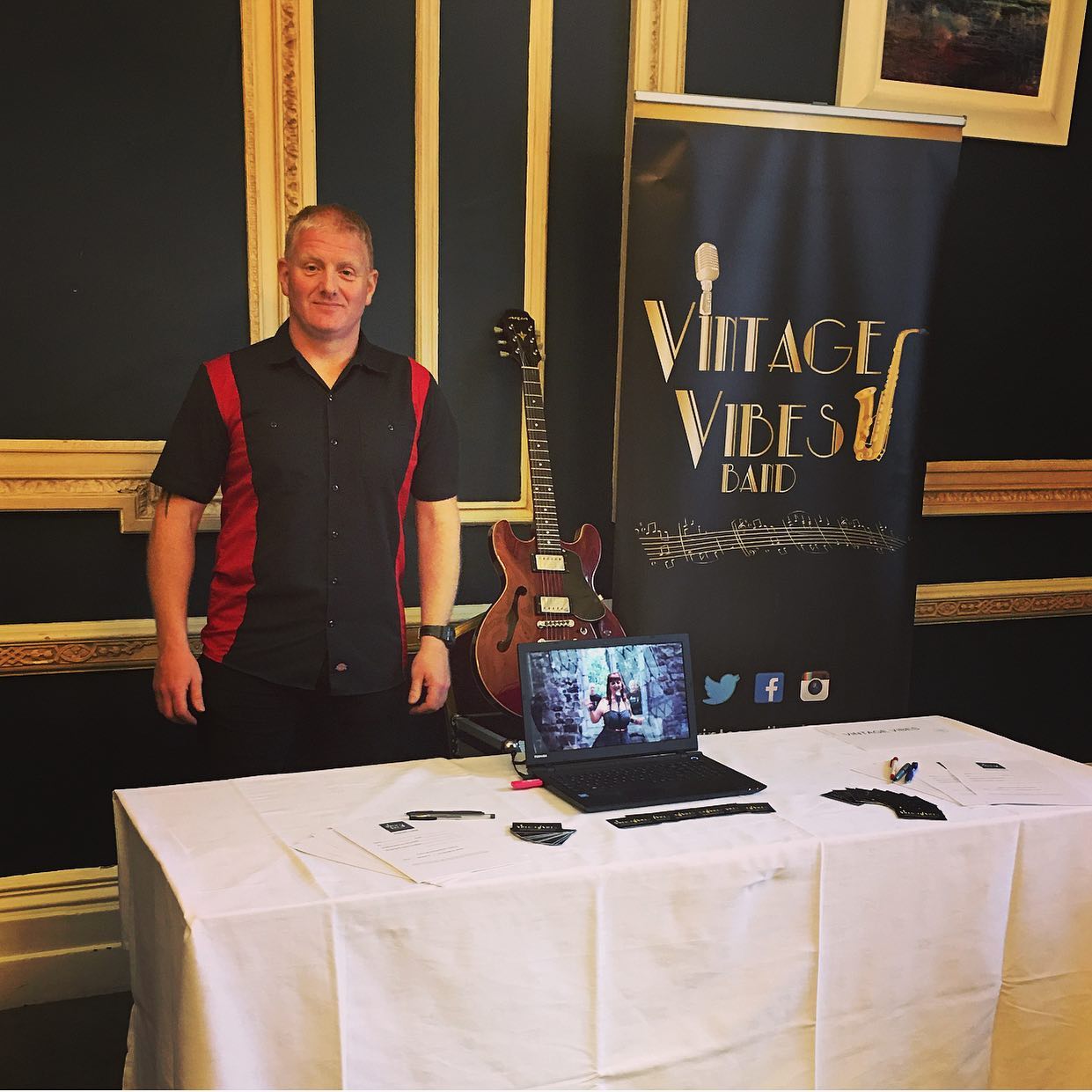 More Than A Full Day:
For a client who's planning a huge day, there are so many nervous and big decisions to be made, and having one on one time, to advise and offer experience is vital in ensuring their biggest day, is exactly that. On a typical wedding fare day, we would spend 4-5 hours minimum meeting and chatting with clients and performing also. Coupled with this is the travel time to and from the venue and indeed the set up, and packing up times included. It can very quickly turn into a ten hour day.
Afterwards when home, there's all the associated follow up administration to carry out. Liaising via phone and email with people we've spoken with on the day. Confirming bookings, discussing music choices, timings on the chosen day etc. This aspect of the job has no set time limit, as we will liaise with our clients constantly from the day of booking, right up to their big day.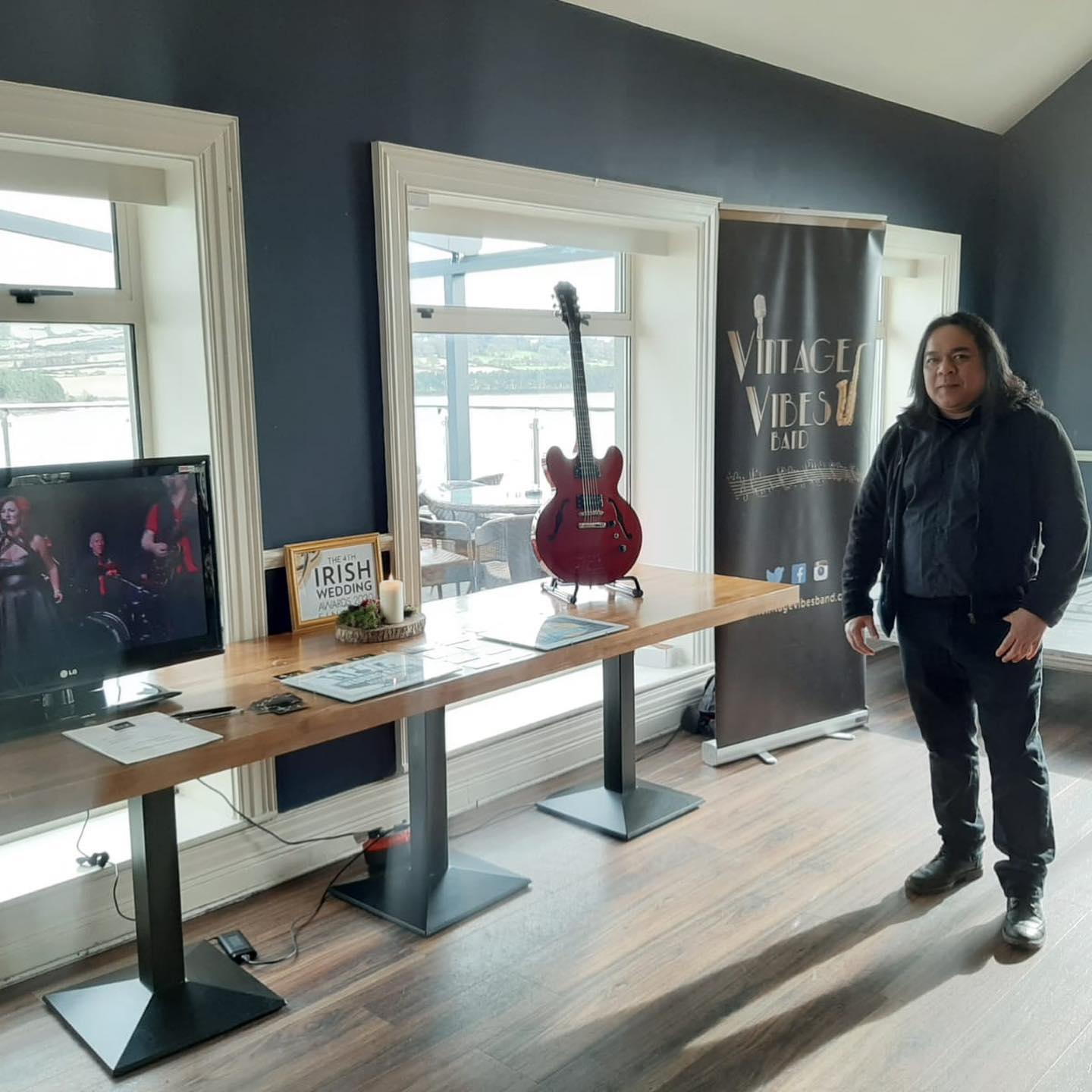 Marketing And Preparation:
Another very important feature is marketing and keeping information available on the band. Even a simple Blog like this is an example. It keeps clients abreast of anything current and relevant for choosing music. A lot of time is put into social media content, production of online music and videos, photo and video shoots etc., all to give as much information as possible to the client. Particularly with photo and video shoots, these will take a full day to work on each time.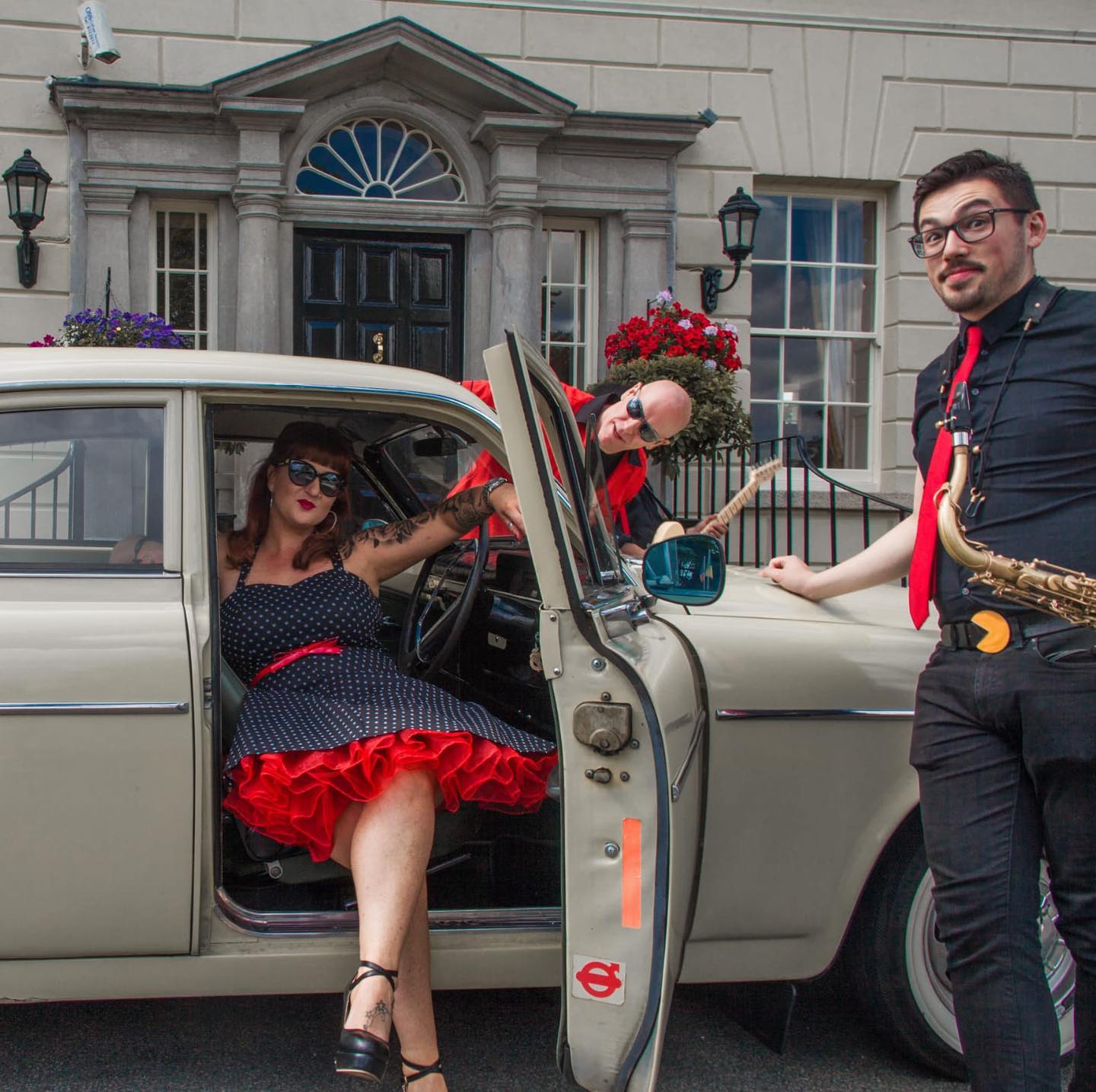 The Bespoke Requirement:
Every wedding and function is different and this must be acknowledged in preparation and in the service provided on the day. Typically, playing the first dance live is a big part of the day, and sometimes there are also particular music requests we always endeavour to play. This in itself involves lots of time in the rehearsal room together, making sure these particular songs are flawless. A couple's first dance on their wedding day, a father daughter dance, a family member's favourite and so on, are huge iconic moments. It is vital that these are performed to the standard they deserve.




Performance Day Logistics:
The day of a performance is the day where everything has to run smoothly and in order, and for that to happen, nothing is left to chance. Typically, in Ireland, a wedding day will have dinner around 17:30-18:00 for approximately 120 guests, this would be the most common scenario (with more guests arriving for evening entertainment later). Speeches are either before or after the meal, so we would normally be on stage performing sometime in the 21:00-22:00 time window. The aim is always to be at the venue a full hour before the "window" opens.
The morning of the function, all the equipment is checked, and there is a lot! Full p.a. system, all the cabling, mics, lights, instruments, wireless systems for the instruments and band members' in ear monitoring systems, and so on. Once this is done its time to start loading up for the journey.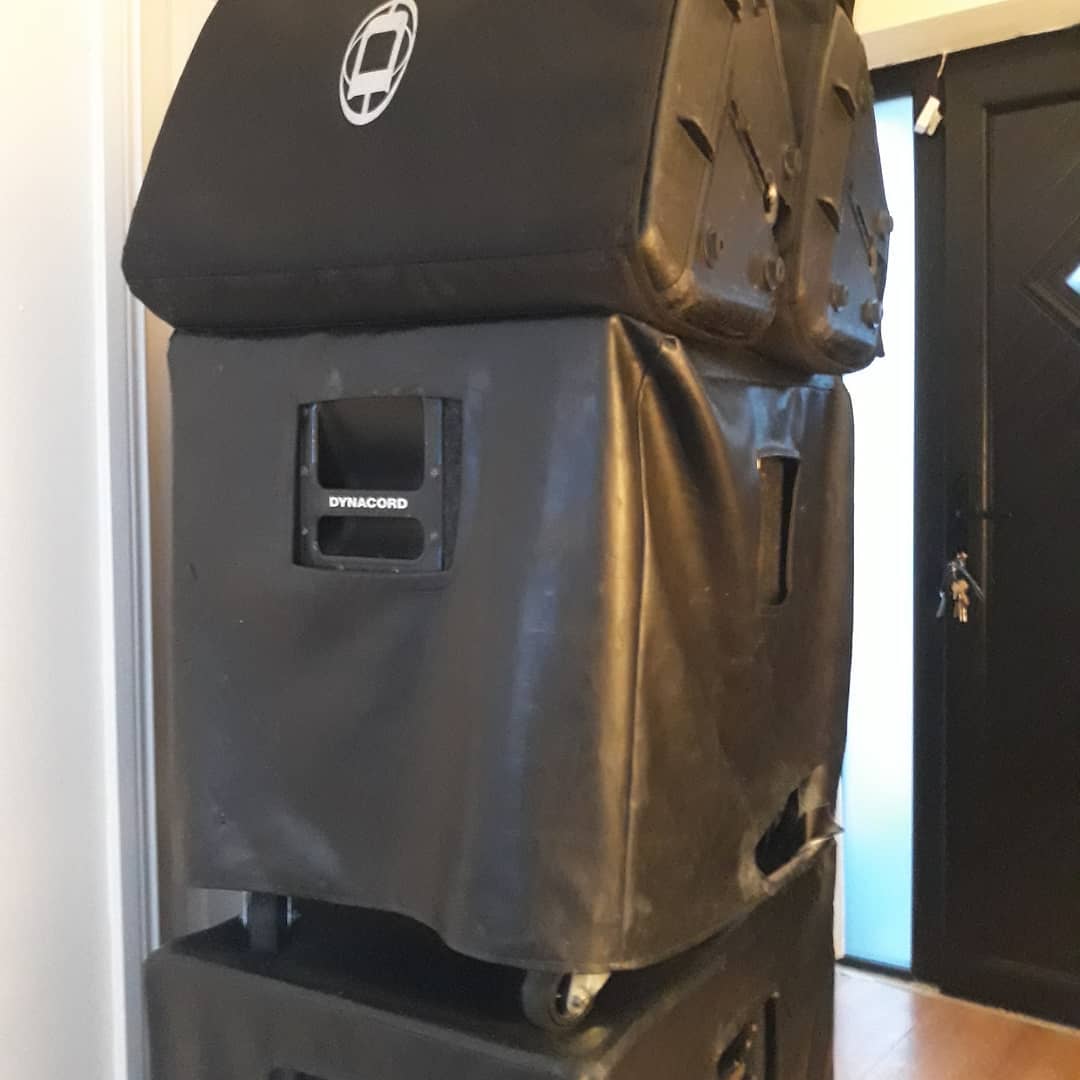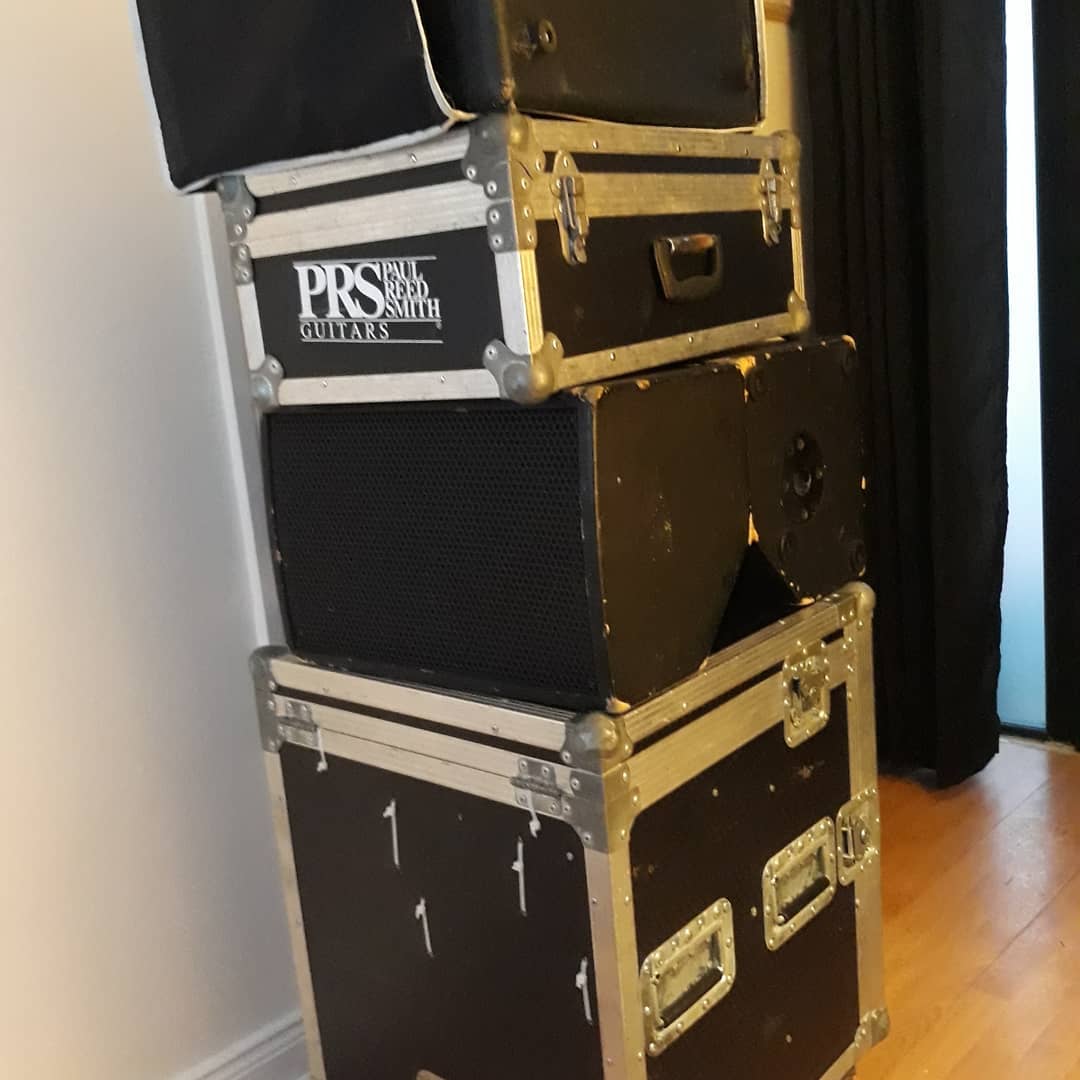 If the venue is close by we normally meet there, with some car pooling between us, however, more often than not there is some longer travel involved and we travel collectively. Lenny and Aoife have a 6 berth camper van that doubles as the Tour Bus, and we meet at a central location and load all the equipment on board for the journey to the venue. Depending on the location, this can vary form an hour to 3-4 hours on the road. So with our target time of being on site an hour beforehand already in place, you can see that we can be moving from 5 hours before arrival time.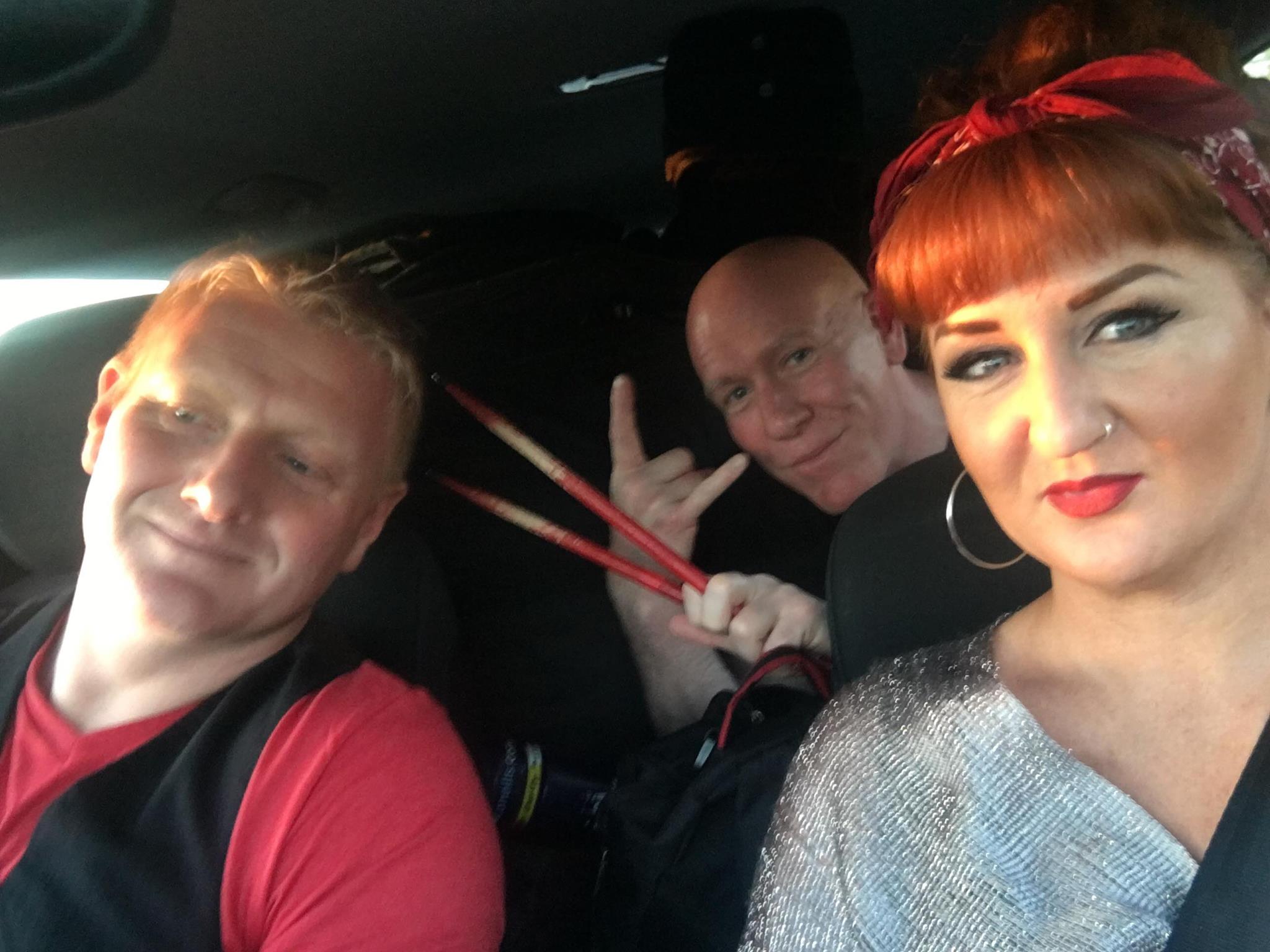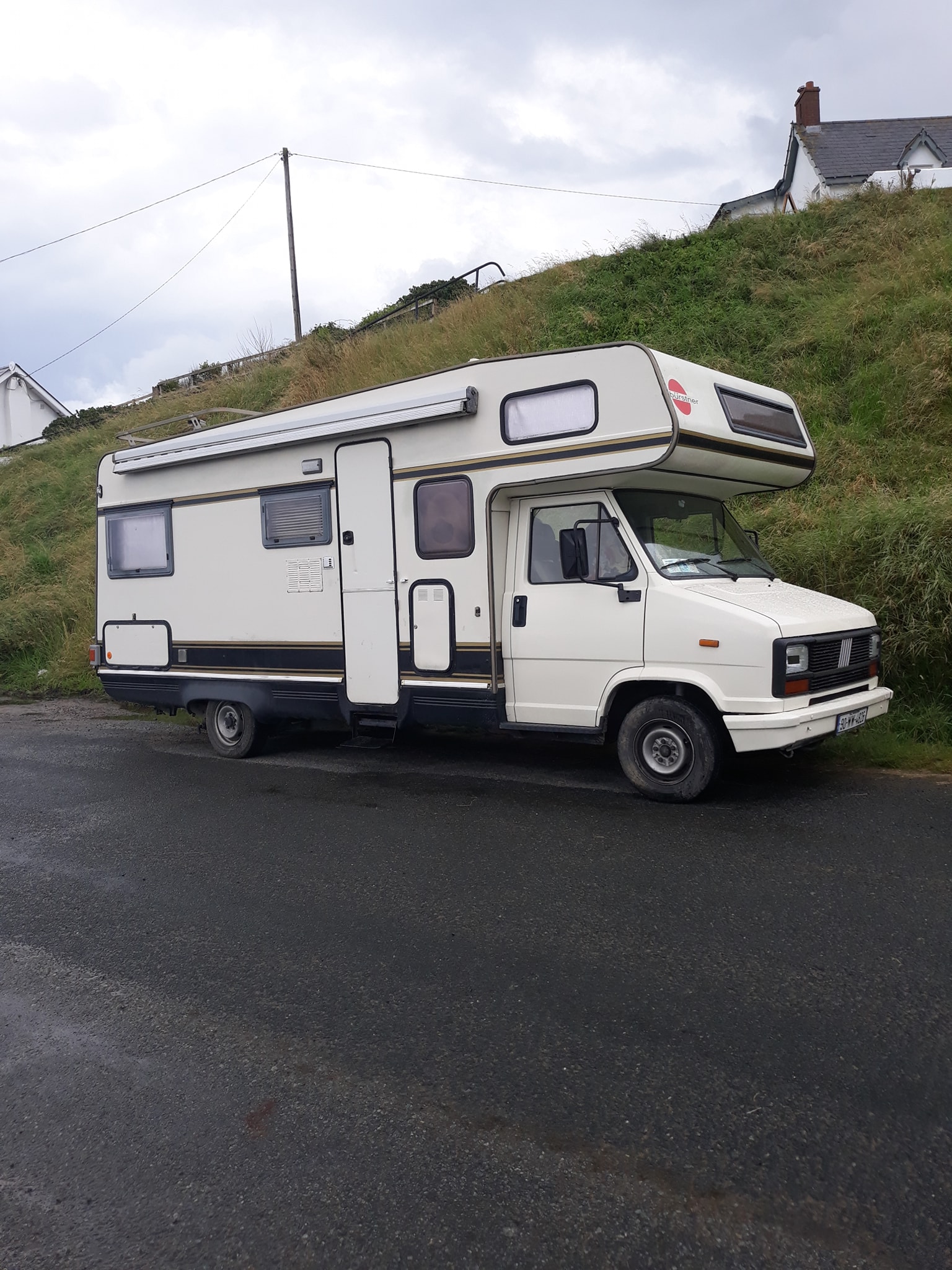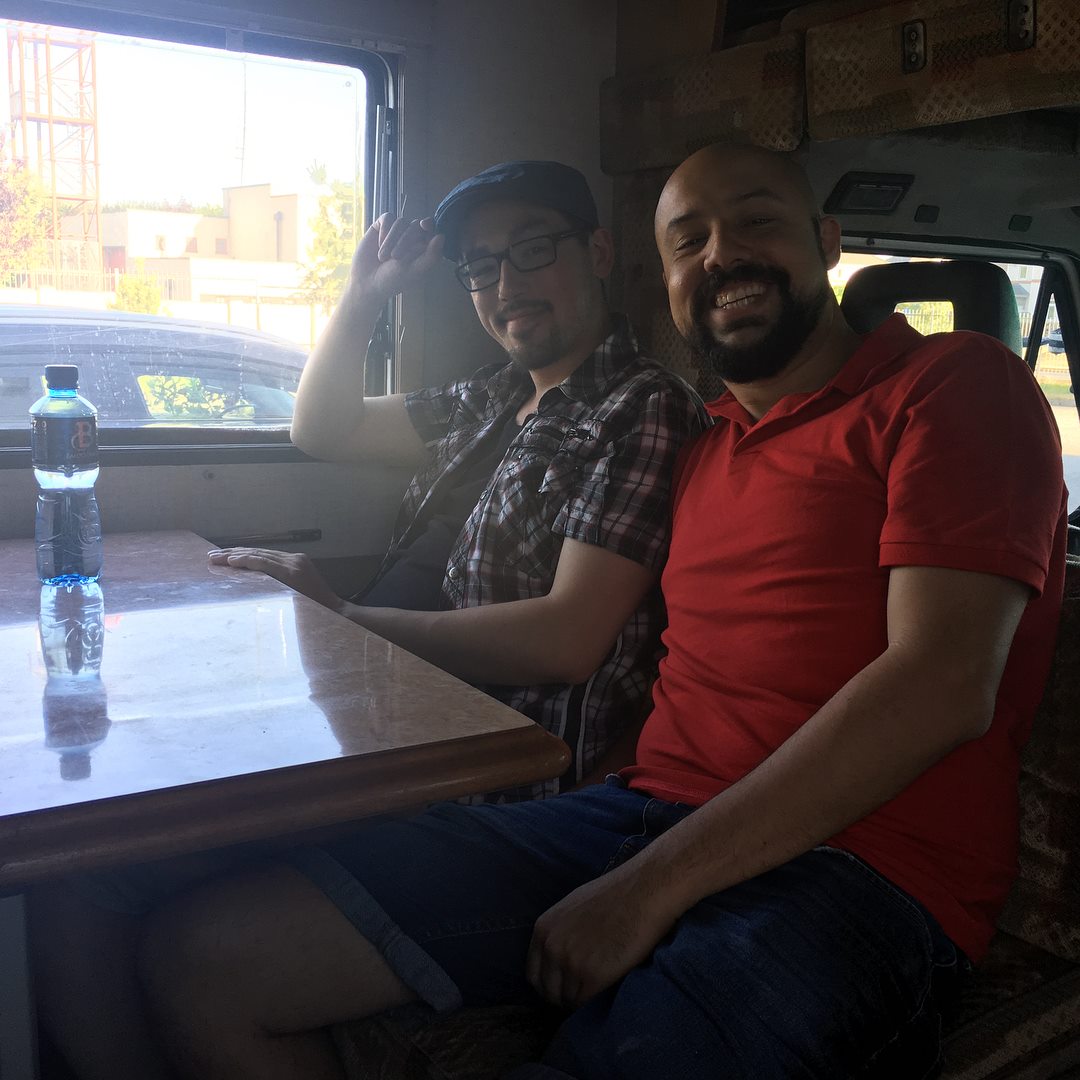 Getting Set Up:
With some functions there are of course some massive deviations. Depending on the logistics of the event, it can involve having to set up earlier in the day before everyone arrives, liaising with other performers or service personnel, depending on the itinerary for the evening. With weddings it is normally plan for our time window, with corporate functions, very often there are a lot more variables at play, and these can very often involve an even earlier start to get there and set up.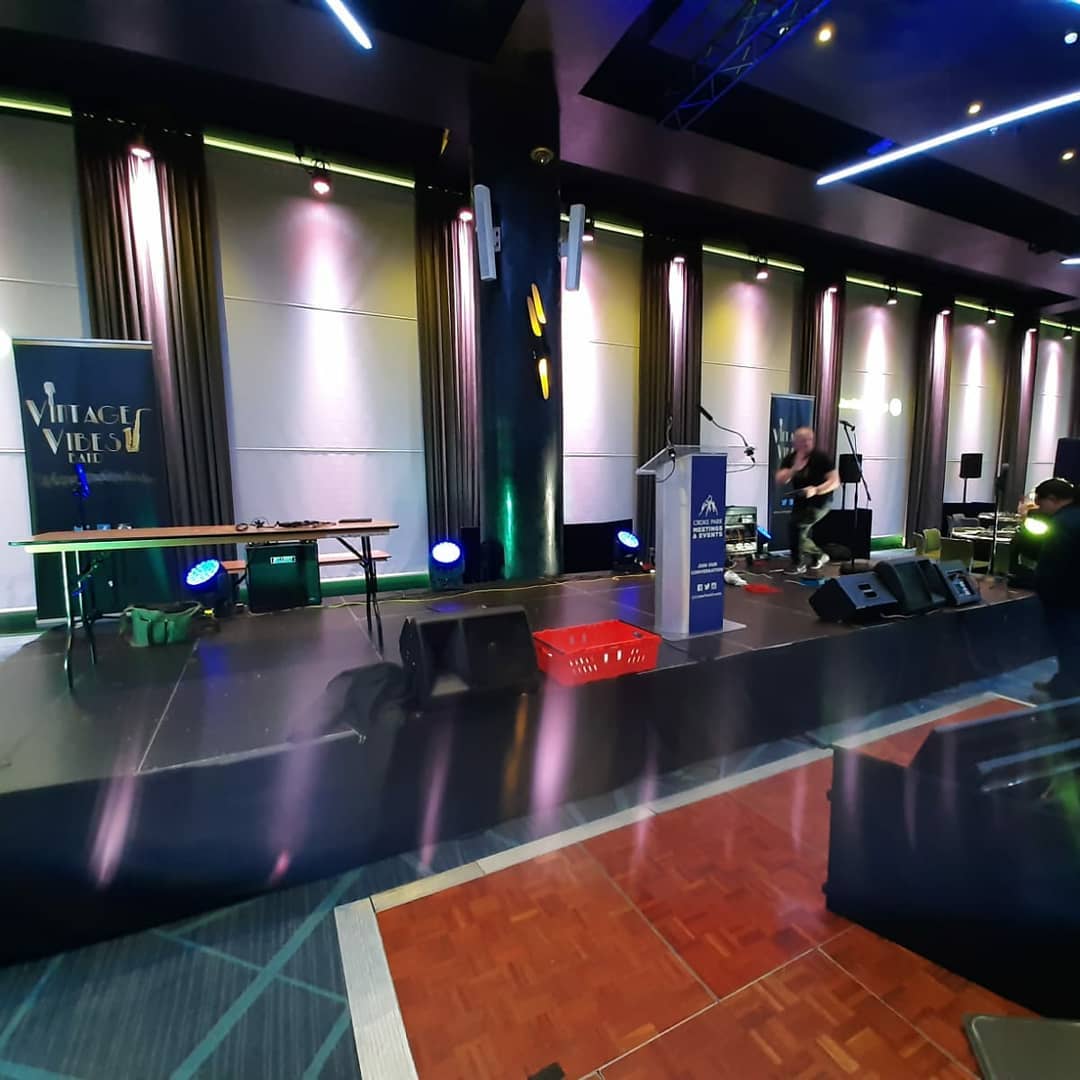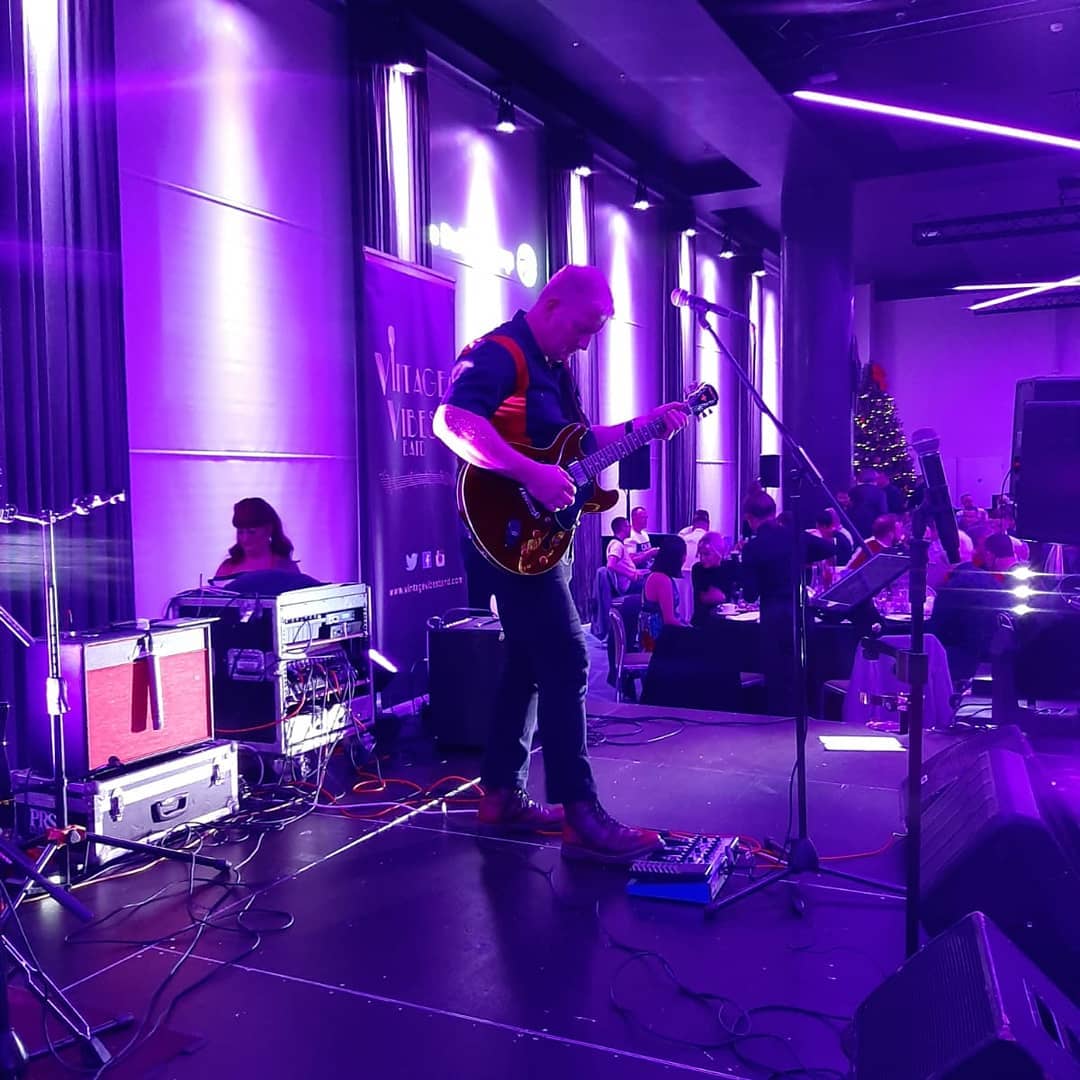 Other Services:
As well as providing the full band service, we also offer the option of all the music for a wedding day. This could include a smaller 2 or 3 piece (normally Johnny, Lenny and Richie) more laid back acoustic/jazz feel, for either the ceremony, pre dinner drinks reception or indeed both. Once more this involves lots of preparation, and indeed travelling even earlier to meet the time requirement schedule for the day.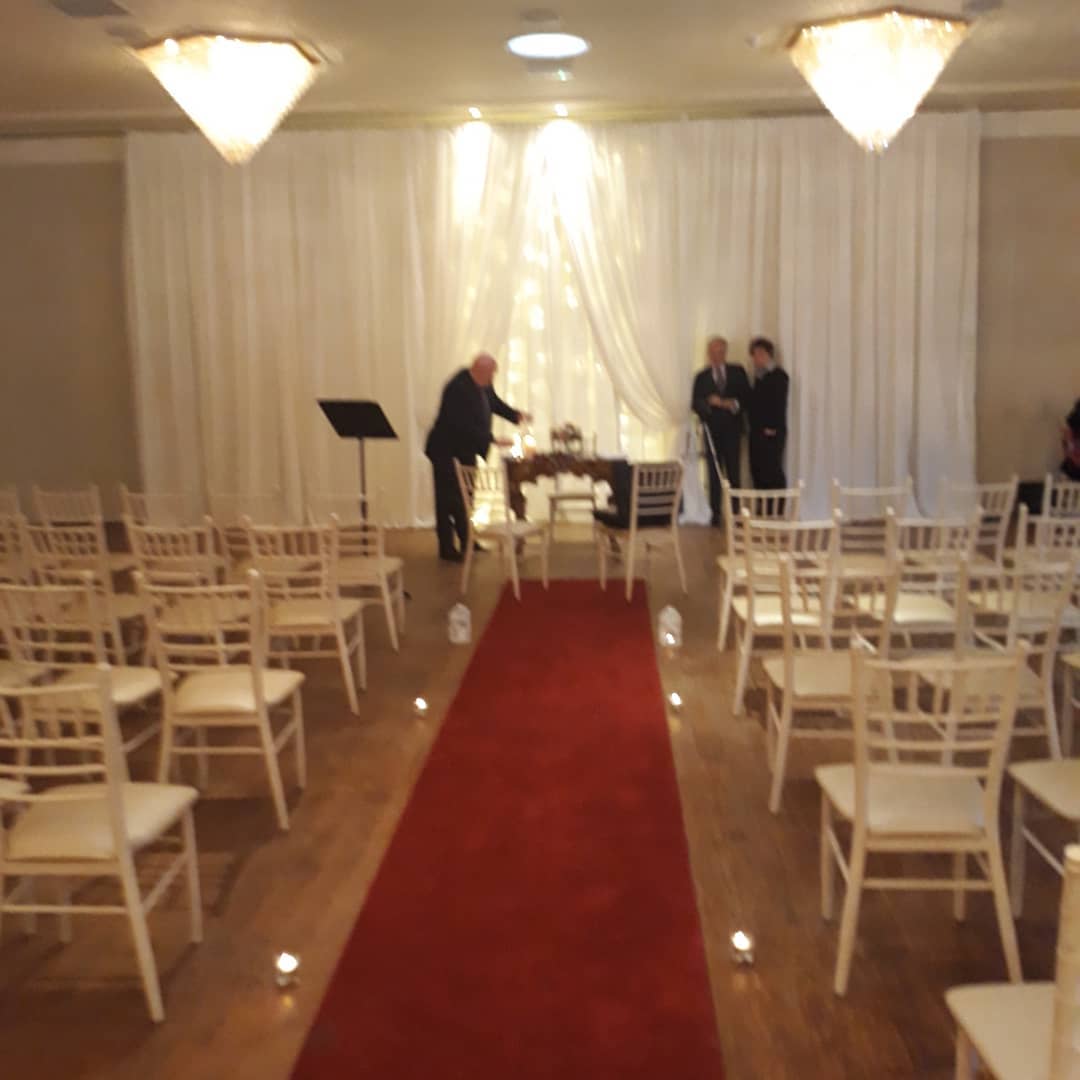 The Big Night:
On a wedding day, when playing the evening entertainment, on arrival at the venue, where we haven't set up early, there are so many things to consider. Have things gone to schedule, is there a stage area already available or (as is very commonly the case) do we need to wait for a top table to be cleared and the room rearranged, where are the power points, where is the best access and so on. Thankfully as we are familiar with a lot of the venues nationwide, we have a good idea of what to expect, however there is always room for something new.
Sometimes simply getting to the performance area can involve a maze of corridors or indeed navigating a full function room from a distant door!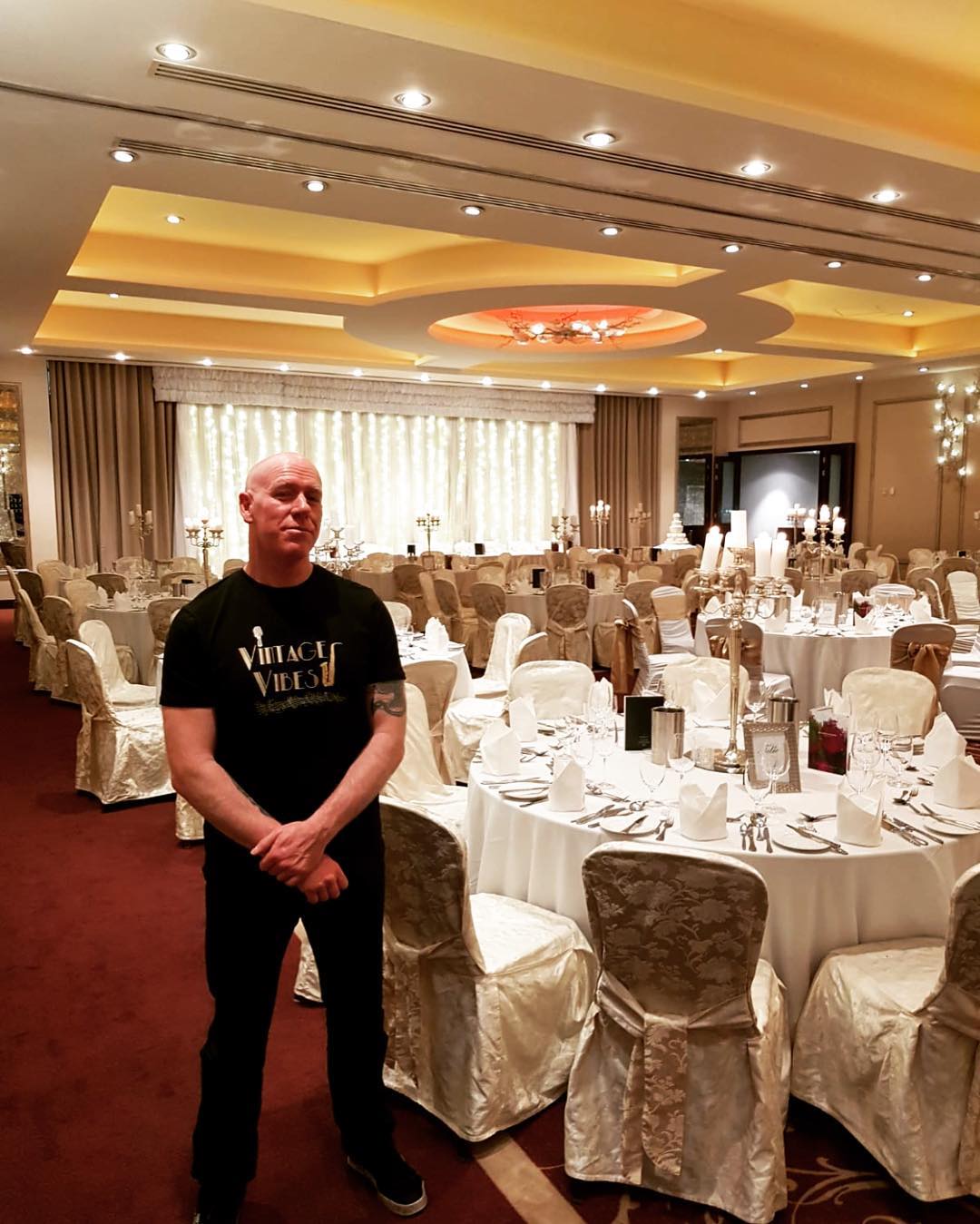 Once in situ, the set up of all the gear begins. Normally with the p.a., drums and lights first, as these are the bulkiest, most intricate and its all hands on deck. This part is a very well practiced process and we can be pretty much ready to roll within 20-30mins.

Showtime:
Once set up, our sound check is very quick, as thankfully with the p.a. system we have, it stores sound settings, so once its powered on it will recall all the mix of the band's instruments and vocals. Any fine tuning due to the acoustics or size of the room is carried out very quickly. We are also very fortunate that Darrin has a very high tech electronic drum kit. It looks exactly as a regular acoustic kit does, but the volume or mix on it can be adjusted. This really comes into its own on very small or indeed very large function rooms.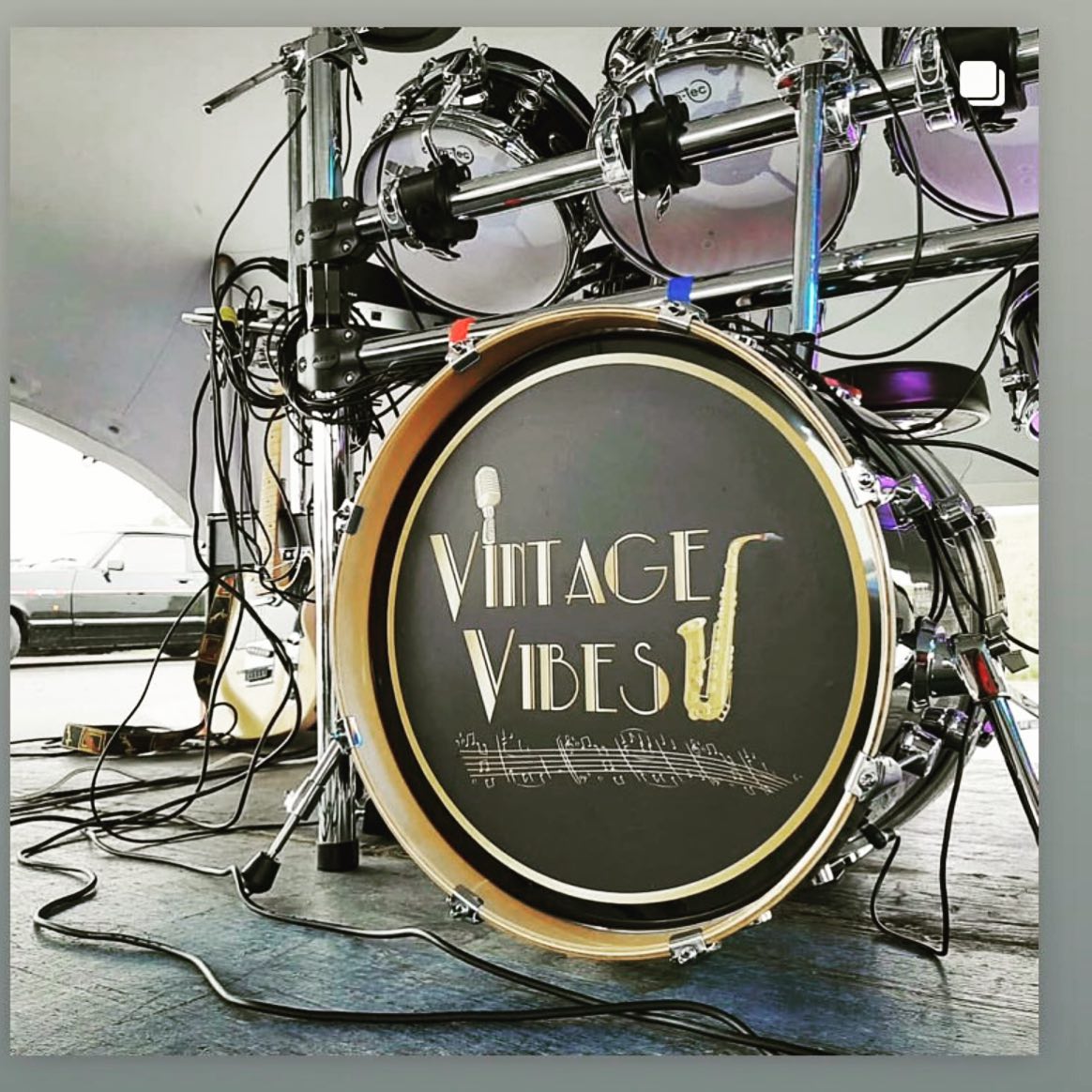 From here on, it's the part we love to do the most, performing and sharing in the party with our guests. And we love to be part of the party! As we are all using wireless systems, we will join the audience on the dance floor and have as much fun with them as possible, rather than staying on stage, we love to bring the show to the audience. The two hours or so absolutely flies by in the blink of an eye, but it's the part that makes it all so worthwhile.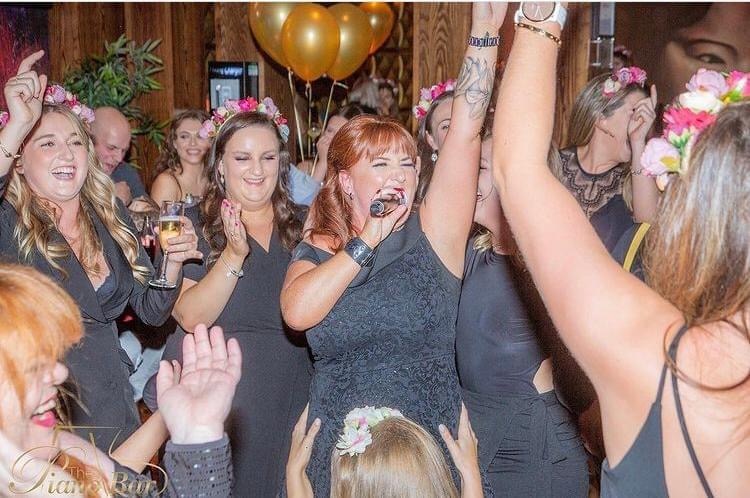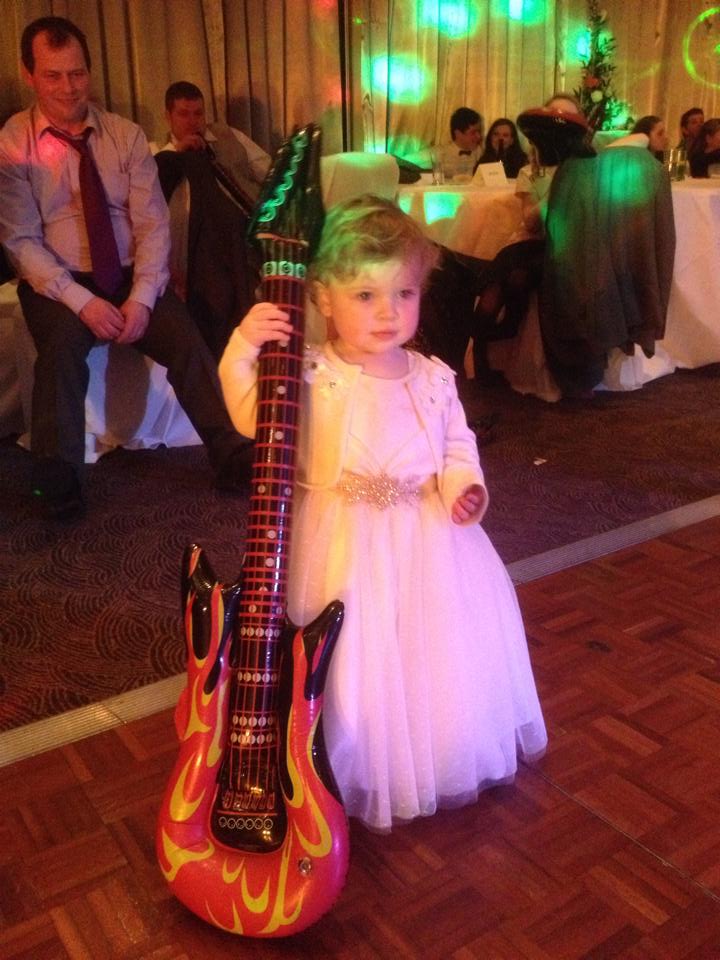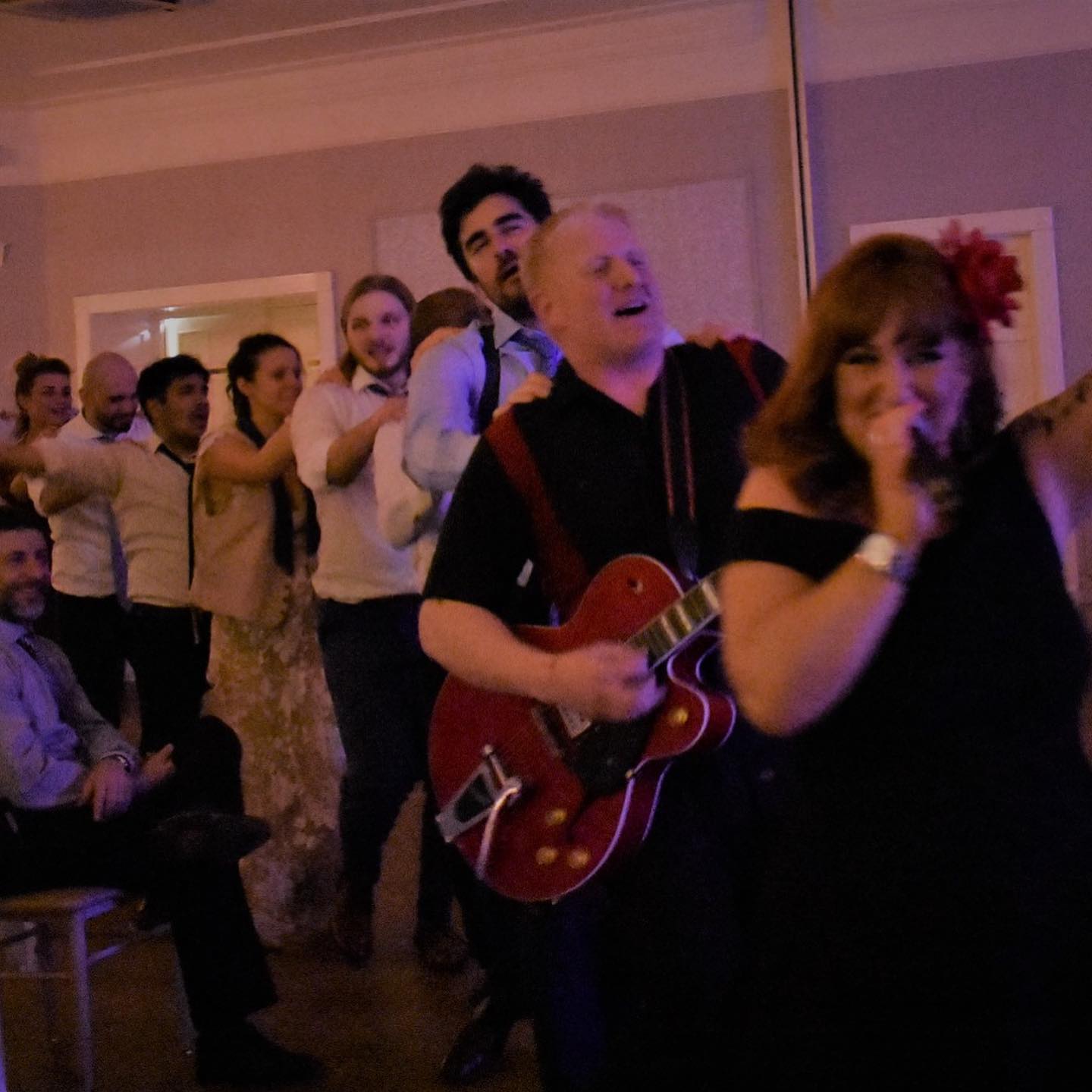 The Long Road Home:
When we finish the show, normally a DJ will continue proceedings for the rest of the night, in the small hours! But our work is far from over. All the gear is torn down and packed away and then the mission of loading up for the journey home begins. What was a very organised event on arrival earlier is now a party in full swing and negotiating our exit can be an experience in itself !




Once everything is loaded on board its time for the journey home, and indeed, can be between an hour and five, depending on where we have been. At this stage stomachs are grumbling and very often a late night snack can be in order for the journey home. We are rarely on the road before 01:30!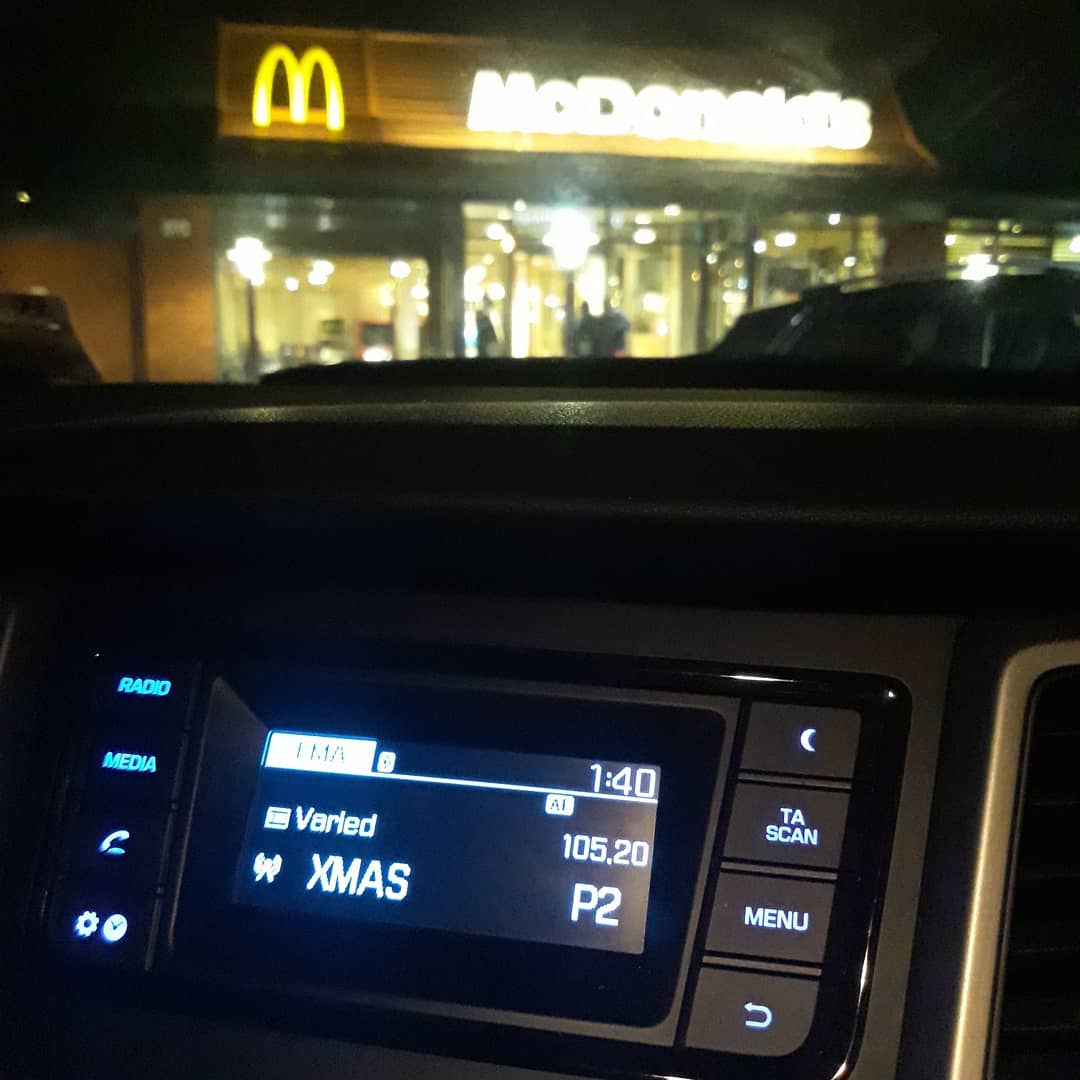 Once home, all the equipment needs to be unloaded, stored away, showers had and eventually its time for bed. After a welcome rest, the next morning, instruments are cleaned and checked, and more often than not, it can be soon time to go again, either to a wedding fare, promo photo/video shoot or indeed another function that night. The wheels keep on turning, and the show must go on! So the next time you hear someone remark, "But It's Only A 2 Hour Gig...", feel free to regale them with the full story!!