This week's band profile is our very own "saxy" Richard, and all things brass and musical with him.
There from the very first night of rehearsals in the band Richard is not only our brass section but also a great performer on stage.

Richard's early exposure to music came, as with most people, through family. As the youngest child, he was shown a variety of genres from all of his family, from disco era Bee Gees courtesy of his father, Glen Miller Orchestra from his mother, Radiohead from his sister and Guns N Roses from his brother. In addition, his mother encouraged what she saw as a fledgling musicality by including him in her church music group in the chorus.
It was not until secondary school that Richard picked up his first instrument, which would remain his mainstay: the saxophone. Offered the chance at private lessons as part of the curriculum, he recalls:
"I basically threw a dart at a board filled with instrument names. It landed on the
saxophone. 20 years later, here I am,"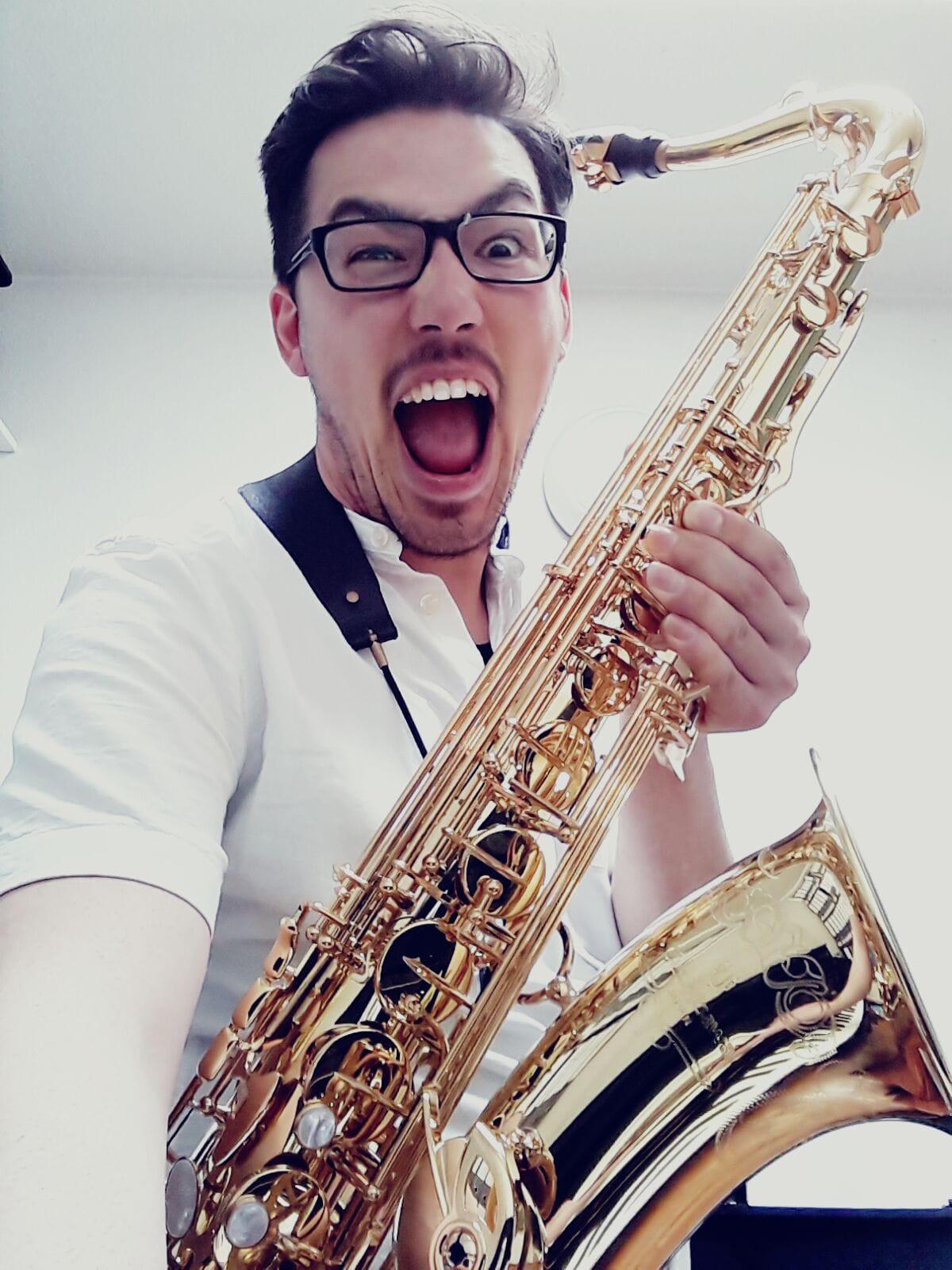 Richard would study under Dave Hardy for the next six years, who encouraged in his students a love of playing and a sense of the joy of music above all else. Richard would during this time play both in small and large ensembles such as his school's jazz band and in small combos and rock groups. At this time his main genre of choice was blues and R&B.
He and his friends would often feature at end of year concerts playing Stevie Ray Vaughan and Otis Redding numbers. During his late teens, he also picked up a few tricks on the guitar, just in case of emergencies!

After a break from music to attend college, in 2011 Richard was encouraged by his long time friend Bryan Courtney to take up playing again. They teamed up with singer-songwriter Col Lennon to form The Lennon Family Project: an indie-rock band whose members were in no way related to each other, but played some pretty decent songs. As a member of this act, Richard became involved in the burgeoning alternative music scene in Dublin, playing at venues such as the King Kong Club, Whelans, Sweeney's, and a most memorable private festival at a house in Cabinteely. (Said house would much later on be featured in the news as having been raided by the guards as the landlords had turned it into a modern day flop house housing over 45 tenants!). The learning experience of this band in particular, together with the studio experience of trained sound engineer Courtney, taught Richard much about the ins and outs of sound production, live set up, and other practical aspects of life as a musician.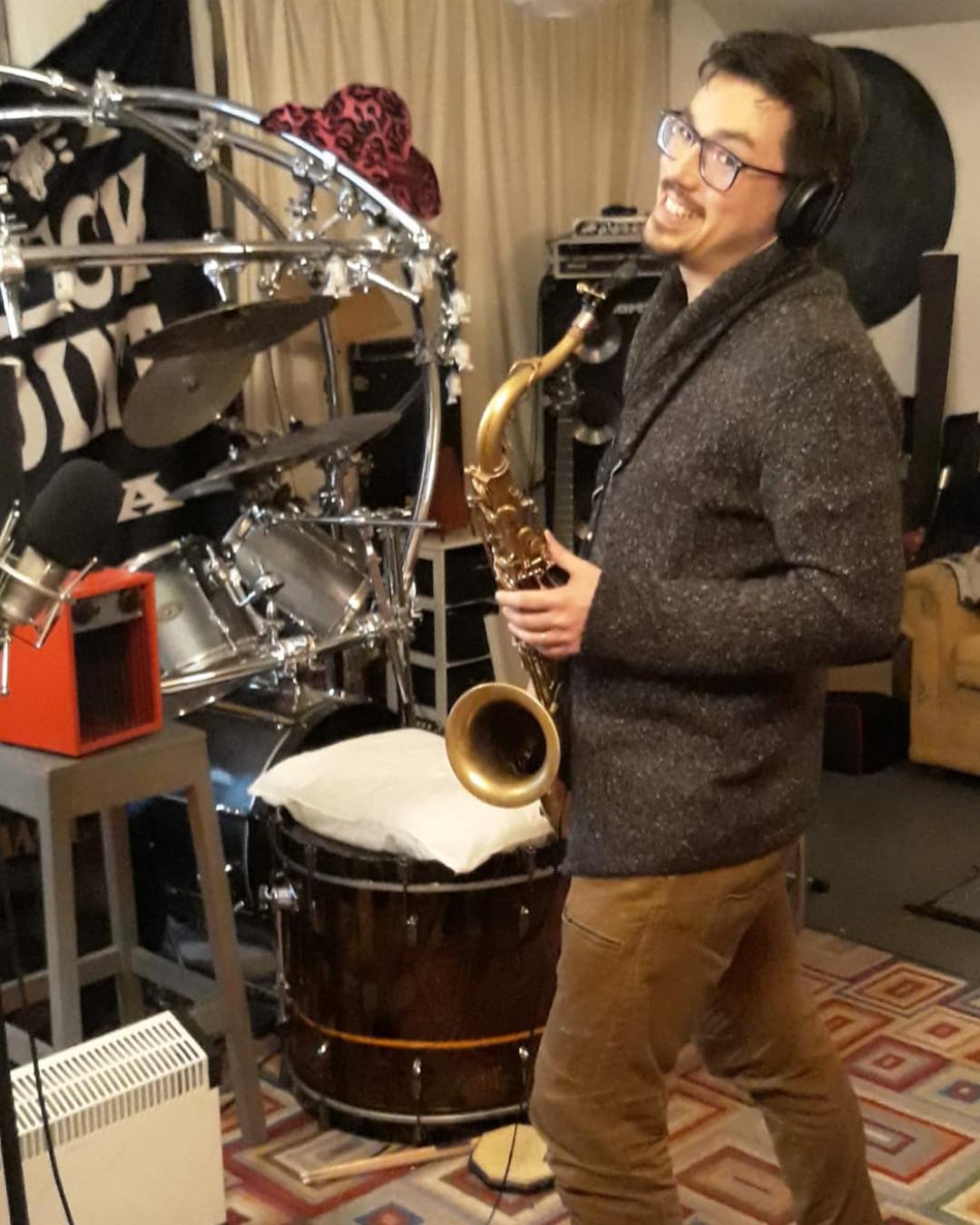 By 2013 Richard was developing a greater interest in Black American Music, particularly in the vein of R&B, funk and soul. Through contacts made in the college town of Maynooth, where he often played and took part in open jam sessions, he met and befriended members of a funk-rap act who desired some horn playing. This band would become known as the Actual Mafia, fronted by the dynamic and flamboyant Maximillion Foy.
This band toured around Ireland showcasing an iconoclastic blend of solid groove and punchy lyrical verse, and later recorded a well-received EP and single. Richard would also later join pop-punk outfit Lunar Limb on their debut EP, which featured a blend of 3rd wave ska and indie sensibilities, coupled with powerful female vocals.

At this point Richard was faced with an important decision, that of career paths. The life of music had been, until now, a very fun and stimulating side gig. However, there was now a need, a desire, to make this fun hobby into a proper career. This life suited Richard best, more than any office job ever could. So in 2015 Richard left full-time employment to study at the Newpark Conservatory of Music (now a part of Dublin City University). This was, in many ways, a baptism of fire for Richard, as he now had to throw himself at the immense amount of study, discipline and concentrated practice required by the course, as well as acclimatise himself to the wider world of jazz, latin, and improvisational music. He was instructed in this task by some of Ireland's finest jazz players and educators such as Michael Buckley, Patrice Brun, Conor Guilfoyle and Phil Ware.

During his studies there, he would also meet and befriend one Johnathan Batista, another future member of Vintage Vibes!
Richard would find success at his studies for the first 18 months of his time at Newpark, until a family bereavement forced him to take a leave of absence. While kicking his heels during this time, he felt a renewed focus grow, which encouraged him to return to stage performance, with an eye on practical, paid work as a jobbing sideman in various wedding and function bands. After some time of hopping around various live acts, he posted a fateful advertisement in a Facebook group, offering his services as "saxophonist for hire: fully posable and ready for action". This ad would be answered by one Aoife McNamara of Let Loose, who were at this time in the process of rebranding themselves. Thus Richard would become one of the founding members of Vintage Vibes.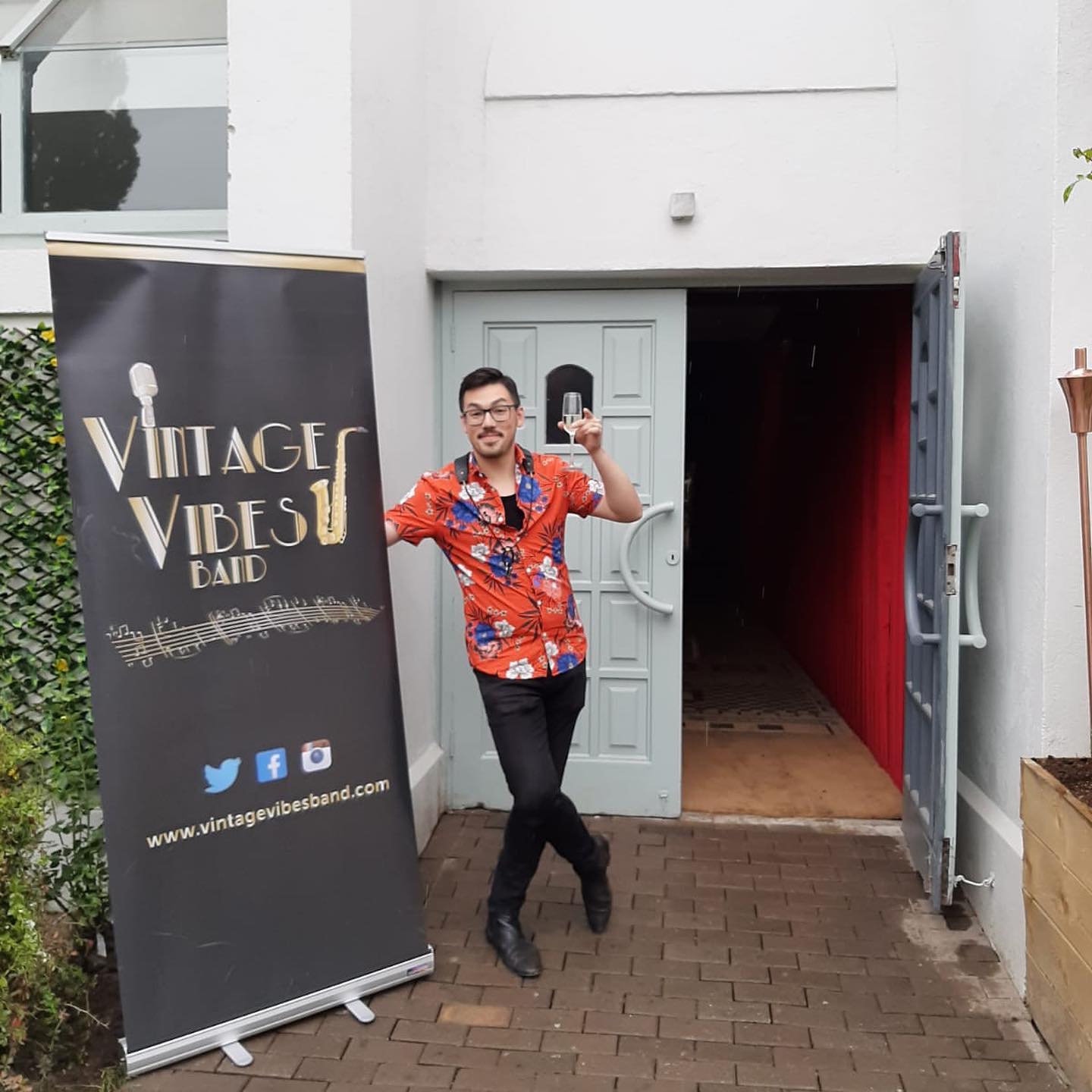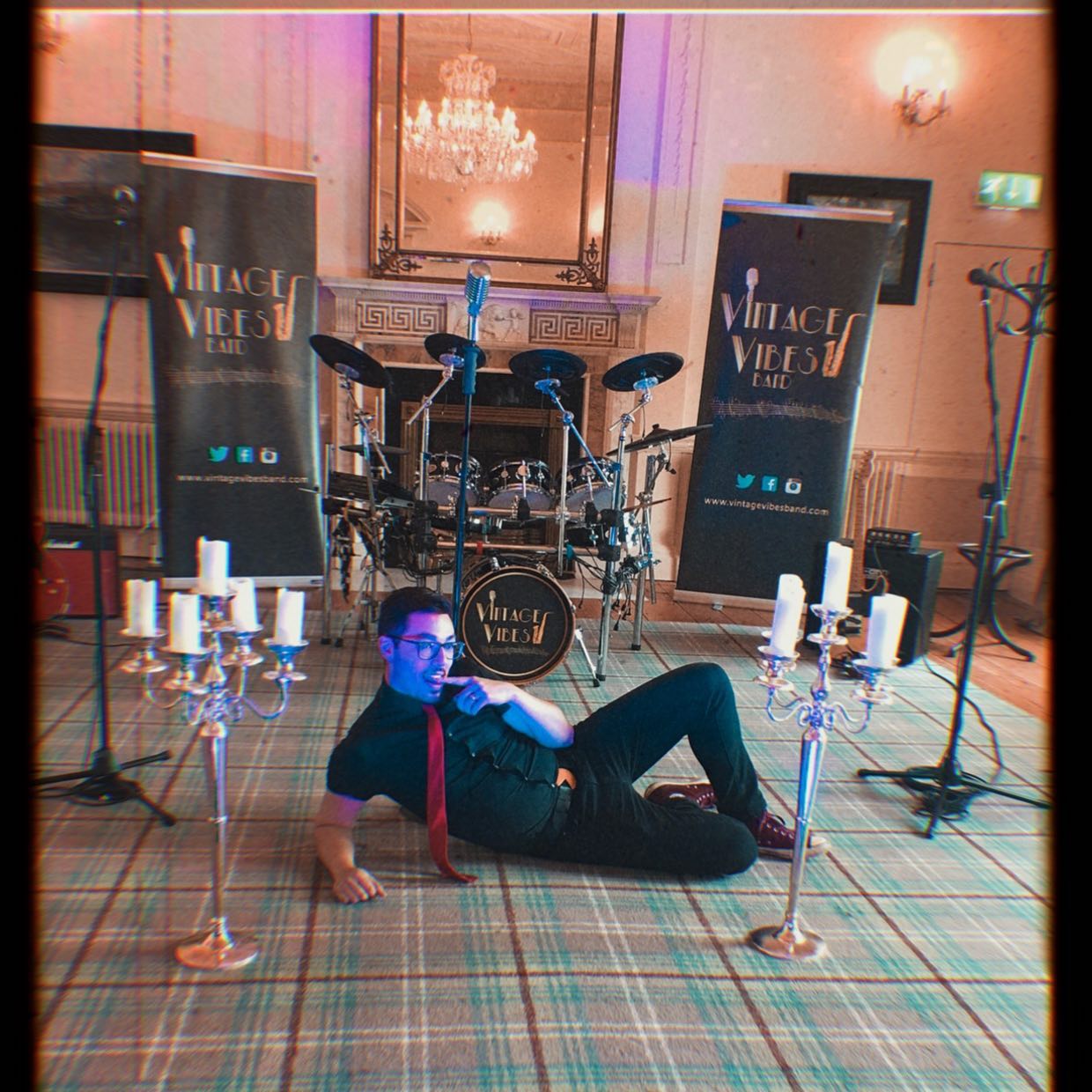 Richard has continued his studies while playing a packed schedule with Vintage Vibes, and was awarded his BA in Jazz Performance in late 2020. He credits his work with the band for keeping him centered and stable, both emotionally and financially! Richard's philosophy of music is, at its core, a simple one. Whether you are a bedroom hobbyist or an aspiring pro, you must:
1. Have tons of fun
2. Be true to who you are as an artist
3. Reread Rule 1