Today's band member profile features our, always smiling, bass player, Johnny

Johnathan Batista was exposed to music early in life with his mother singing together with his father who played an acoustic guitar, with all his cousins learning to play instruments in his early teens, it was a natural development when Batista started picking up his father's guitar to play the first chords. Hanging out with his cousins playing, listening, and talking about music became part of life.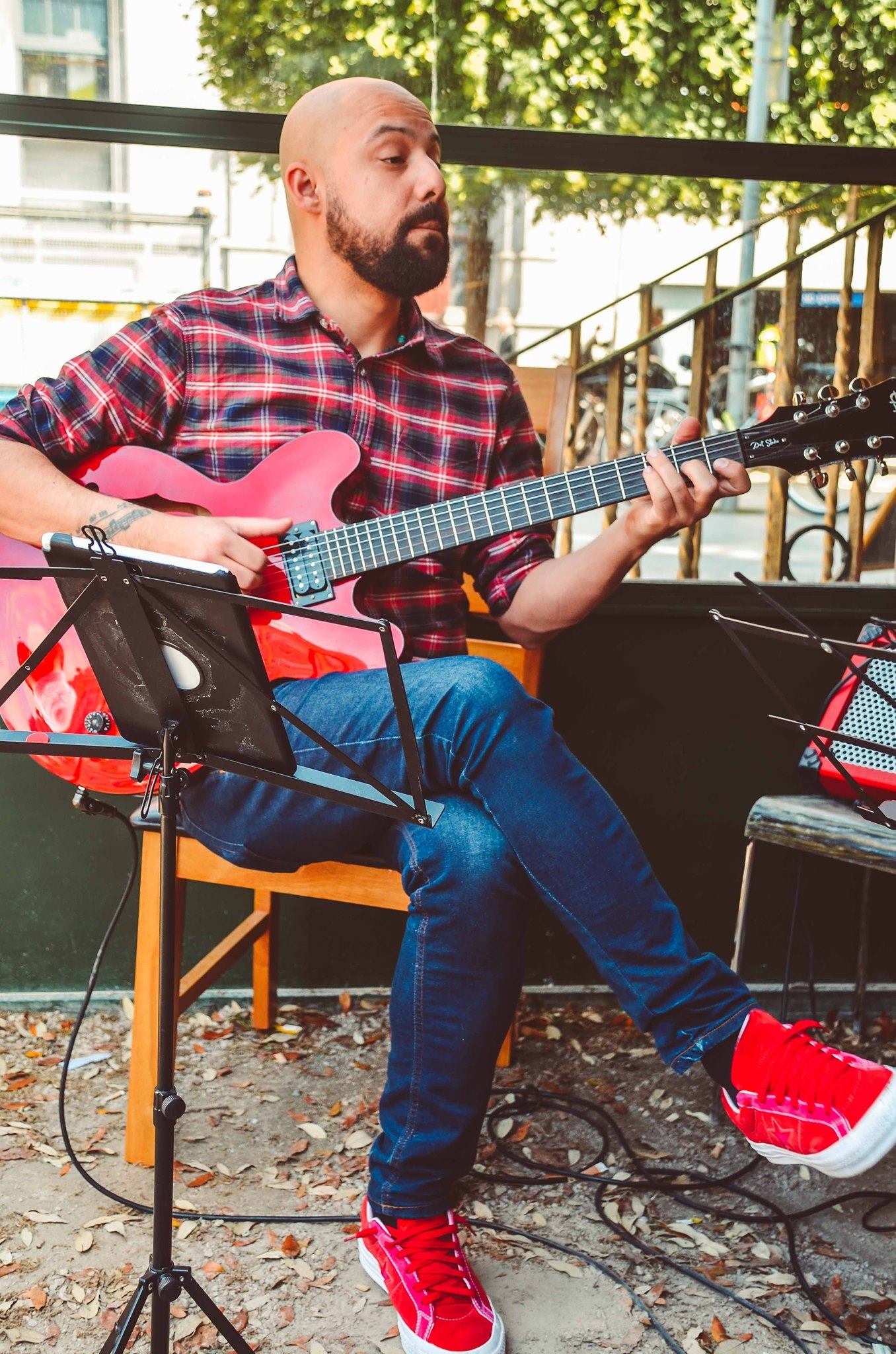 Soon after learning the basics of guitar, Johnathan Batista started to play in his local church's band where he was playing with more experienced musicians and was exposed to different styles of music, because the band would play in the church's services, going from gospel/r&b to rock and Brazilian music.

Later Johnathan Batista would start attending FASCS an important conservatoire in the Sao Paulo region. At this time, while teaching guitar and bass in a music school, he formed a Brazilian-style
funk band with college teachers.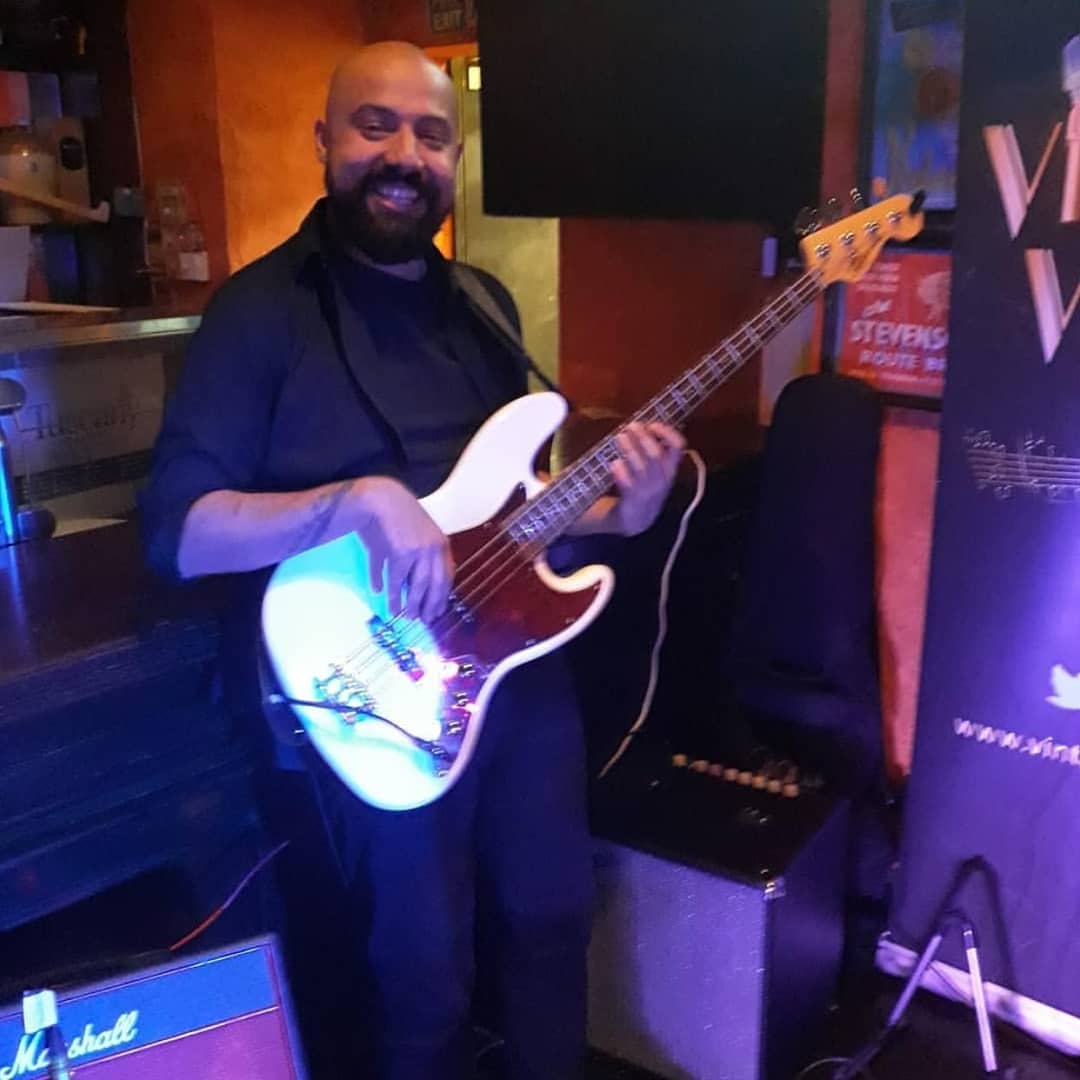 After a while, Batista started working as a side-man in the nightclubs playing "Sertanejo" (a kind of Brazilian country genre), at this point, he was involved with a few songwriters and recorded and
helped produce their albums. He would pursue another musical interest of his thought: instrumental jazz music when he formed "trio marimbondo" playing their brand of jazz fusion in jazz clubs and music schools around the Sao Paulo region.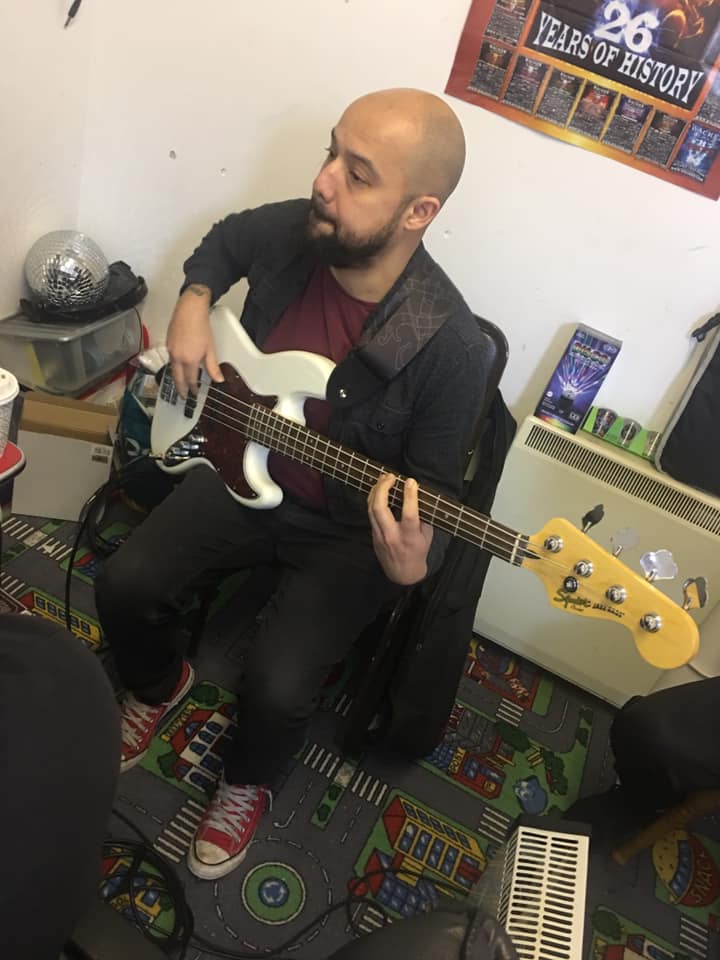 In 2014 Johnathan decided to come to Ireland to study English, immediately he joined a Salsa band in which he would play twice a week providing live music for Salsa dancers. After studying English for almost two years Batista enrolled in "DCU's Jazz Performance Programme" (former NewparkCollege). During his studies there, he would meet and befriend Richard Ng Hernandez, who plays saxophone in Vintage Vibes, and Chris Cole (former VV bass player). Johnathan had played bass in a band with Chris Cole, and when Cole needed to leave the band, he asked Johnathan to sub for him.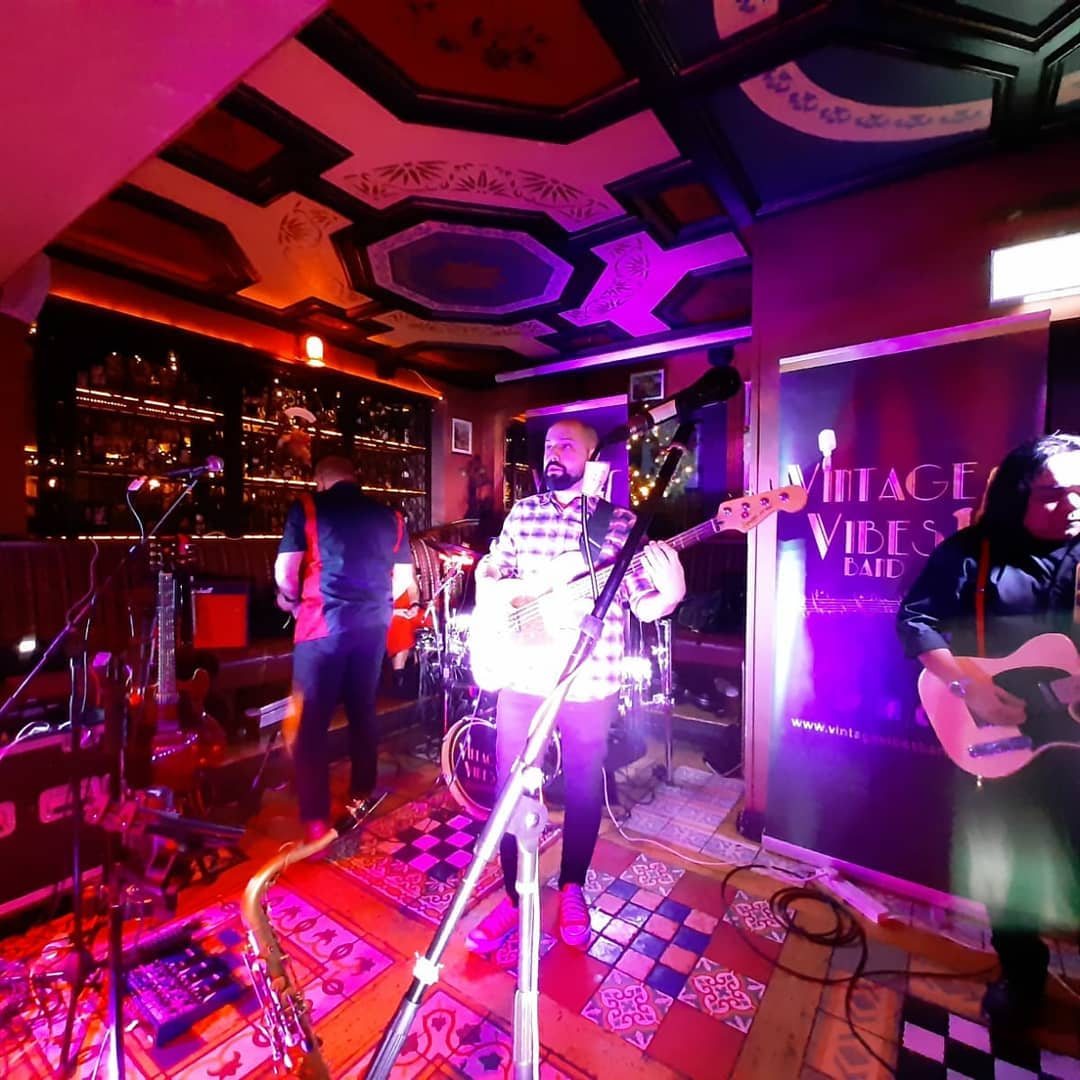 Johnathan's first gig with Vintage Vibes was in Limerick's Cobblestone Joes and he immediately fell in love with the sound and vibe of the band and the camaraderie between the band members.
Johnathan also plays jazz guitar accompanying Aoife, Lenny, and Richard at ceremonies and pre-
drinks reception where acoustic music is played bringing a touch of elegance and sophistication but it's when the party starts later...... that is when the fun begins, pairing his groovy bass lines with drummer Darrin Bell's glorious beats of and the tremendous force of Farid Basir's guitar, Vintage Vibes rhythm section gets everyone dancing in no time.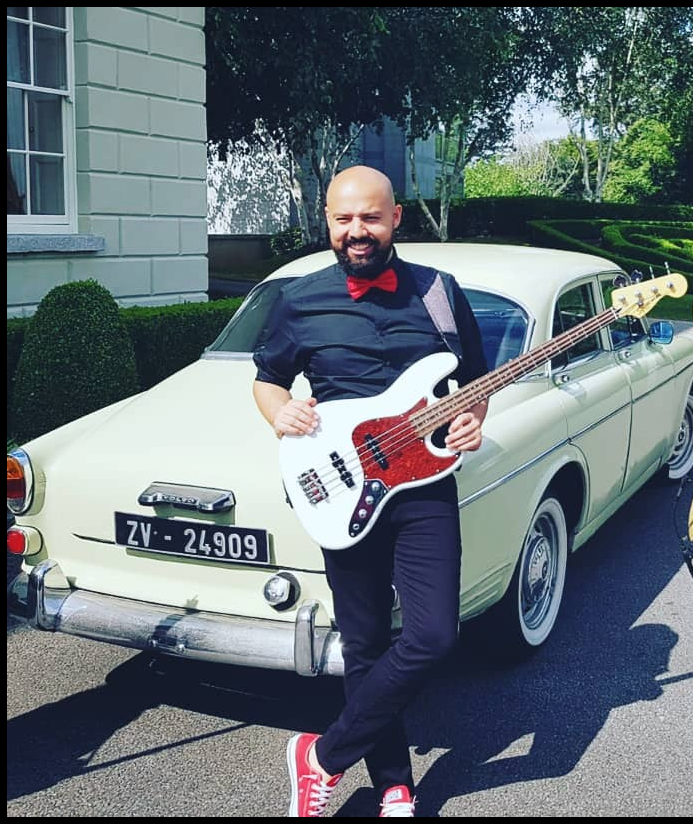 Jonathan is responsible for most of the bands video productions, mixing the majority of the features himself. Always a smile, and multitalented, Johnny brings a massive list of attributes to Vintage Vibes Band.