This week's featured band member is the heartbeat behind the band. It is of course our drummer and percussionist Darrin.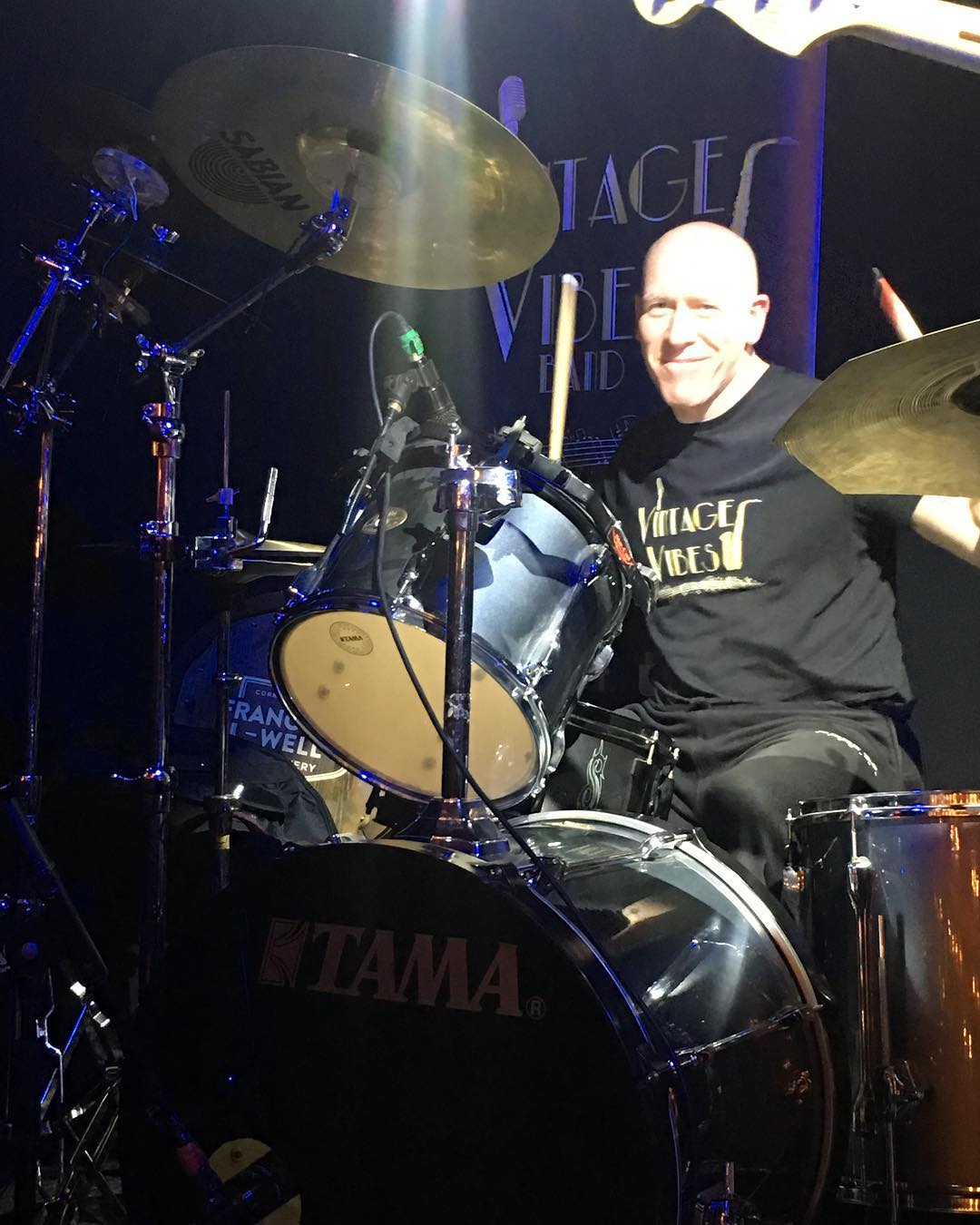 Darrin was born and raised a little way from Toronto, Canada and began playing drums at an early age. His father fancied himself a drummer and thus encouraged Darrin to follow in those footsteps by giving him a pair of drum sticks in order to learn rudiments. The test was to see if he would actually learn anything. Or even stick at it. He stuck at it and his father went out and bought him a bad-ass, well gigged drum kit that had a skull and cross bones painted on the front of the bass drum! Darrin got home from school before his parents got home from work so they weren't bothered by the noise. They had a basement where the drums were kept so the neighbours had nothing to complain about. Life was grand.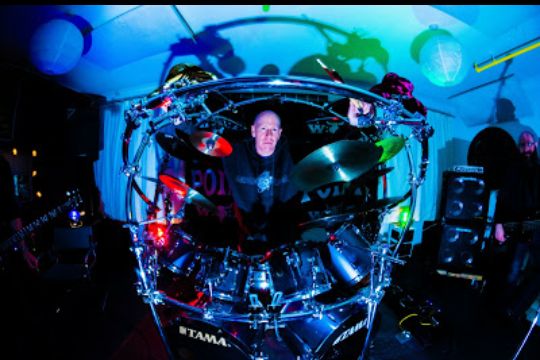 A few lessons here and there and a lot of jamming to albums and he became good enough to join a drum corps which really helped with technique, structure and discipline. Plus, it was a lot of fun and involved a lot of travelling. And girls!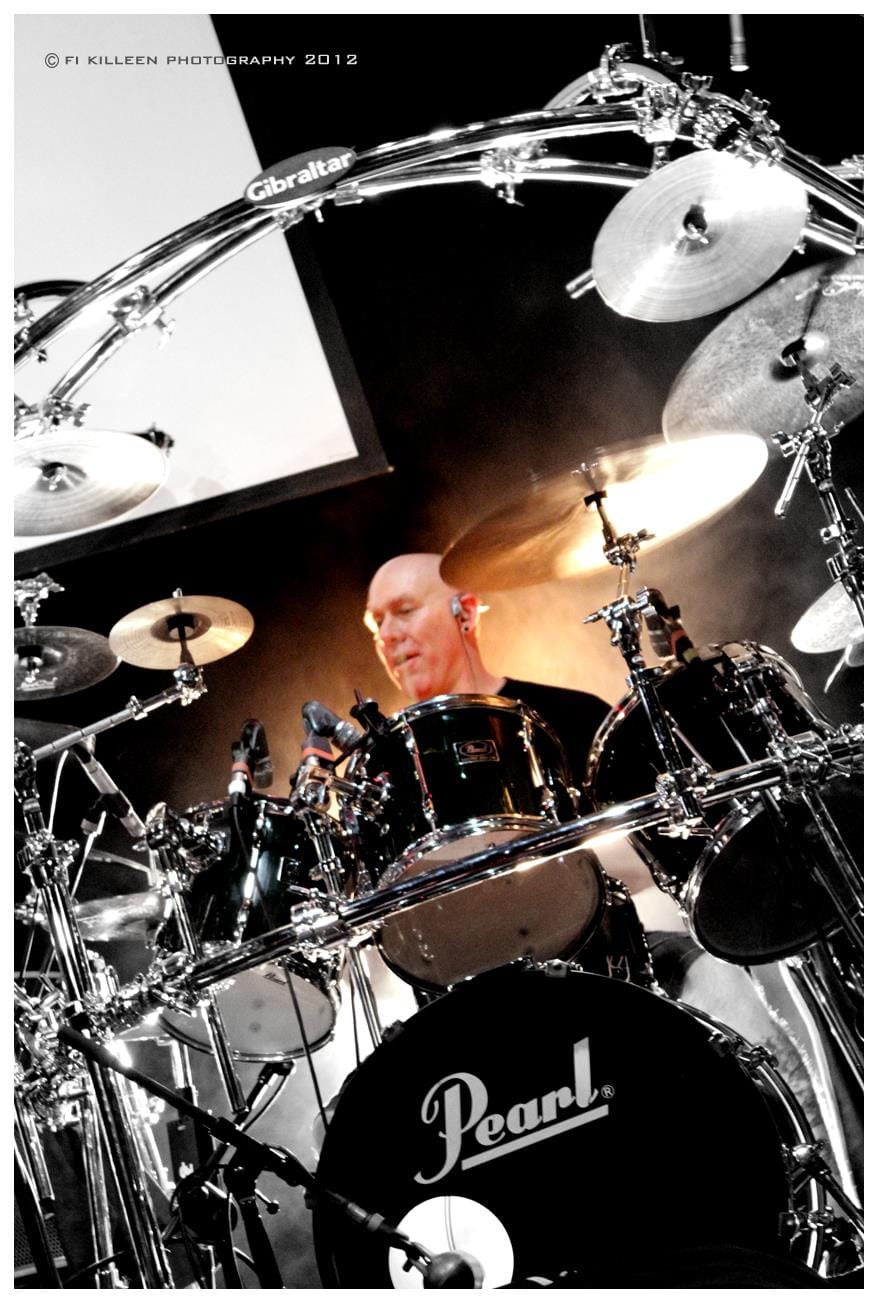 As the years progressed, he got together with a few other musicians from secondary school and formed a band for a talent show and came in second place. Band life was great. Those guys parted ways and he went back to jamming to his favourite albums.
Near the end of secondary school, he joined a touring cover band. He could not believe he was getting paid to play music. Life on the road, the clubs, the pubs, the people, he couldn't get enough of it and wanted to take things to the next step and be a famous rock star.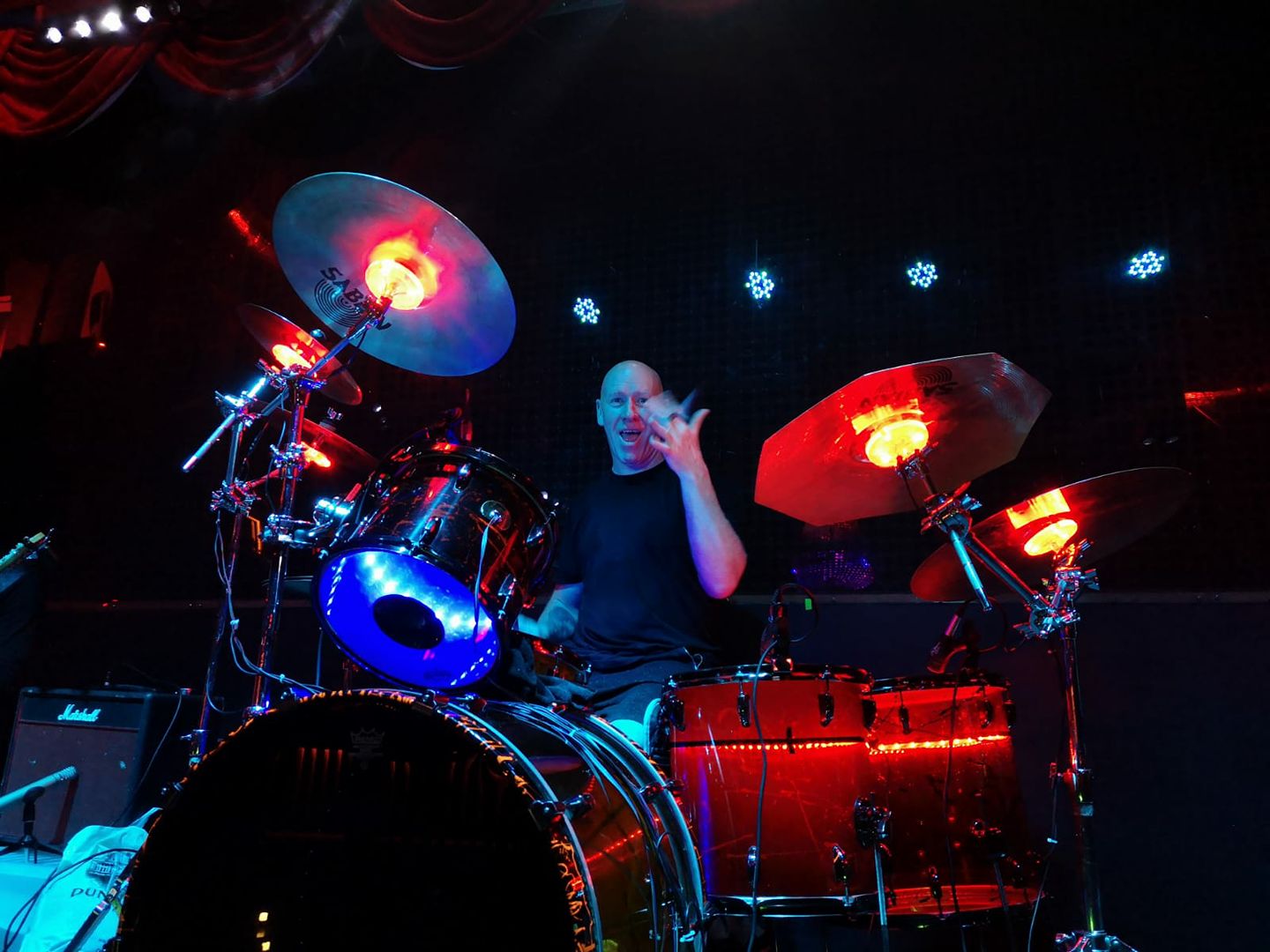 After a couple of years of that he joined an original rock band called The Reel Rebels. While Darrin only played on a couple of their albums, the band is still going to this day. He left them and helped to form Jasmine Thai, a progressive rock band with solid musicians. The constant rehearsals, gigs, and outside careers began to get in the way and the band eventually disbanded. This prompted a move out to the west coast of Canada where he played in two different original bands, one of which toured across the country.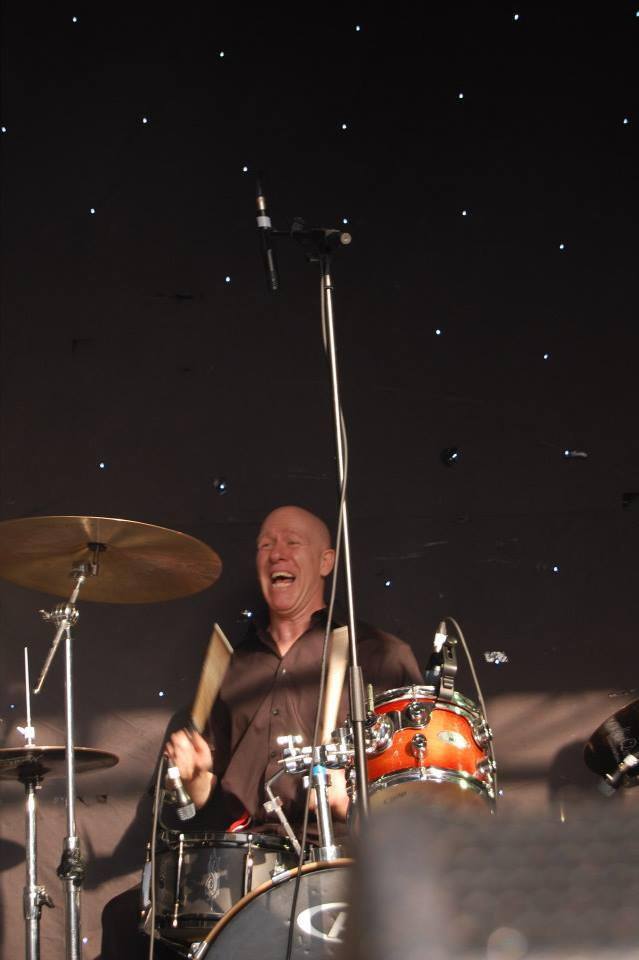 Being on the road and travelling was a passion and it was time to explore the rest of the world. He moved to Ireland where he was a member of the progressive metal band Xerosun and progressive rock band The Dystopian Project.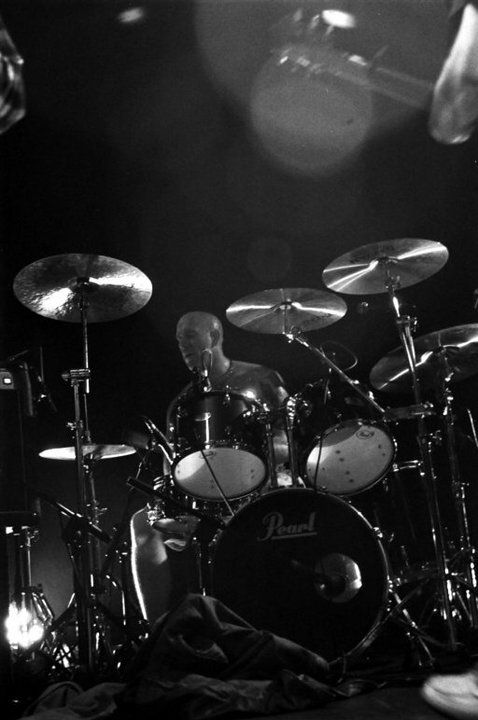 Then, after answering an ad online, he landed the percussion position originally with Len and Aoife in Let Loose and on into what is now known as Vintage Vibes. Darrin's stage performance as a drummer is a pleasure to watch, he gives 100% physically to every show.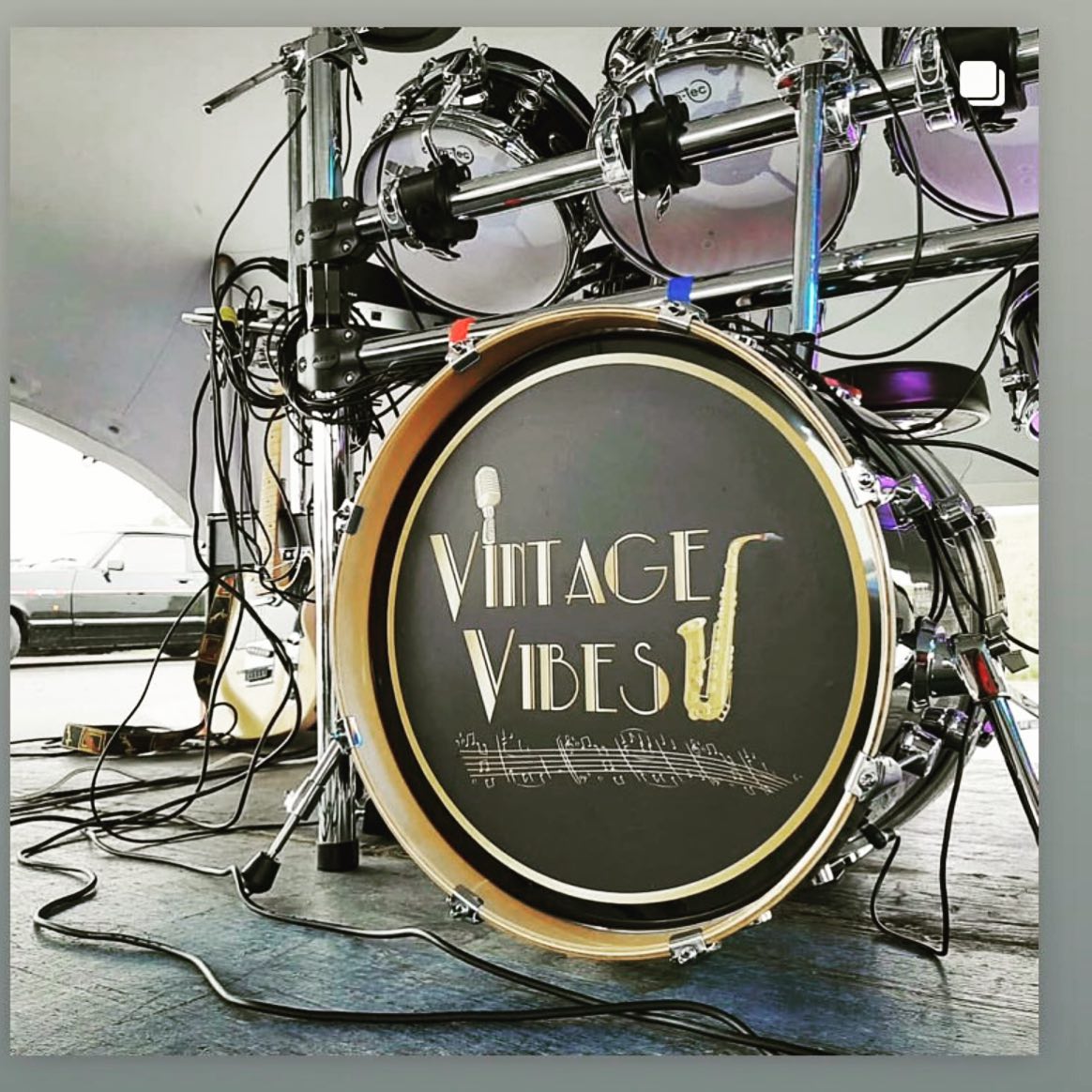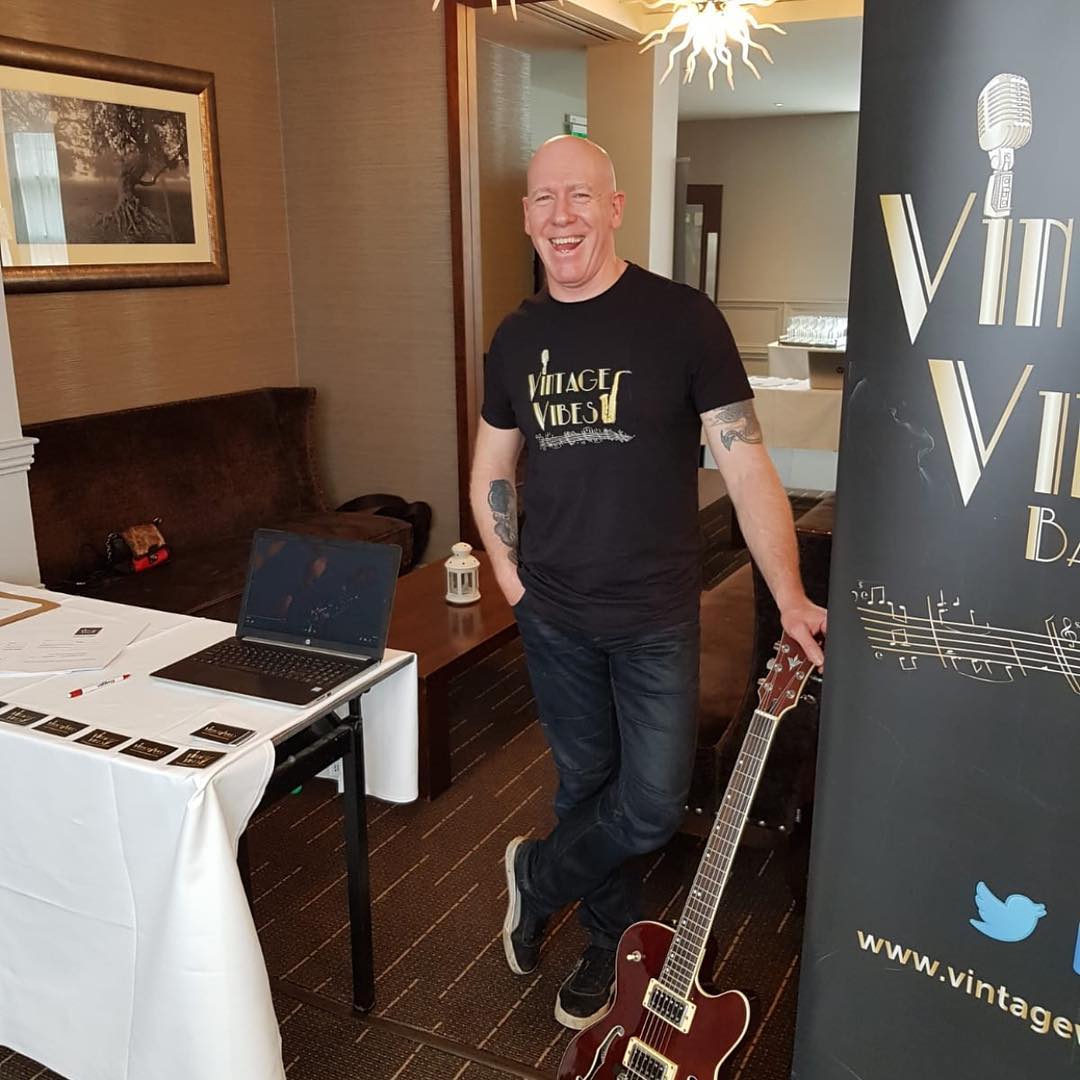 His two main passions in life have always been music and travel. To be able to do them both at the same time, in a band whose company he enjoys and playing to people who appreciate great music, is the ultimate in life's enjoyment!!