In this week's Blog we take a look at our fabulous front woman, Aoife. From her musical beginnings to her place as the main vocalist and prettiest member of the band.....

Growing up there was a huge amount of music and singing in the house. Every kid in the McNamara household had lessons in some sort of musical instrument. The sitting room resembled Waltons Music Shop! Every sort of instrument was bought and encouraged to try.
Aoife joined the junior folk group in her local church , (where her mother was a member of the senior choir) at age 6, and she started lessons with classical piano at age 7 ,completing up to grade 6 with the royal college of music.
School choirs were always joined and she sang solo for the first time in Dublin's famous Mansion House on her 9th birthday.

In the mean time she also played the traditional Irish flute , Bodhran and dabbled with the traditional fiddle. She also played and Irish/set danced with the "Sean Treacy" Branch of Ceoltas Ceoltoiri Eireann, for all of her teen years.
She taught herself guitar in her teens but kept that one to 'bedroom recitals'!

The radio and record player was never off in the house. Even through the night. And with a huge extended family , Aunts and cousins , all musicians and singers, every genre of music was learned and loved. From Sean Nos (traditional Irish) singing to cabaret classics, jazz, motown, 60's girl groups, rock n roll, every style came out at family parties! And if you didn't learn to harmonise then, you never would!!

She became a founding member of the hugely successful Gardiner Street Gospel Choir and stayed for 8 years. Performing in the choir and as a soloist, they took to famous Irish stages such as, The Ambassador, The Olympia, Vicar Street, Aras an Uachtarain for The Presedent , and winning competitions up and down the country. Performing with her best friends was the best part , and being a part of a bigger musical community was where she felt at home.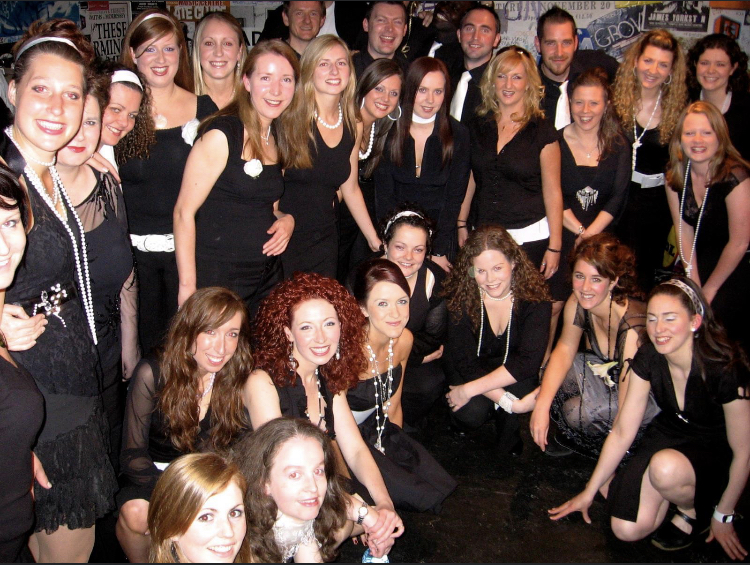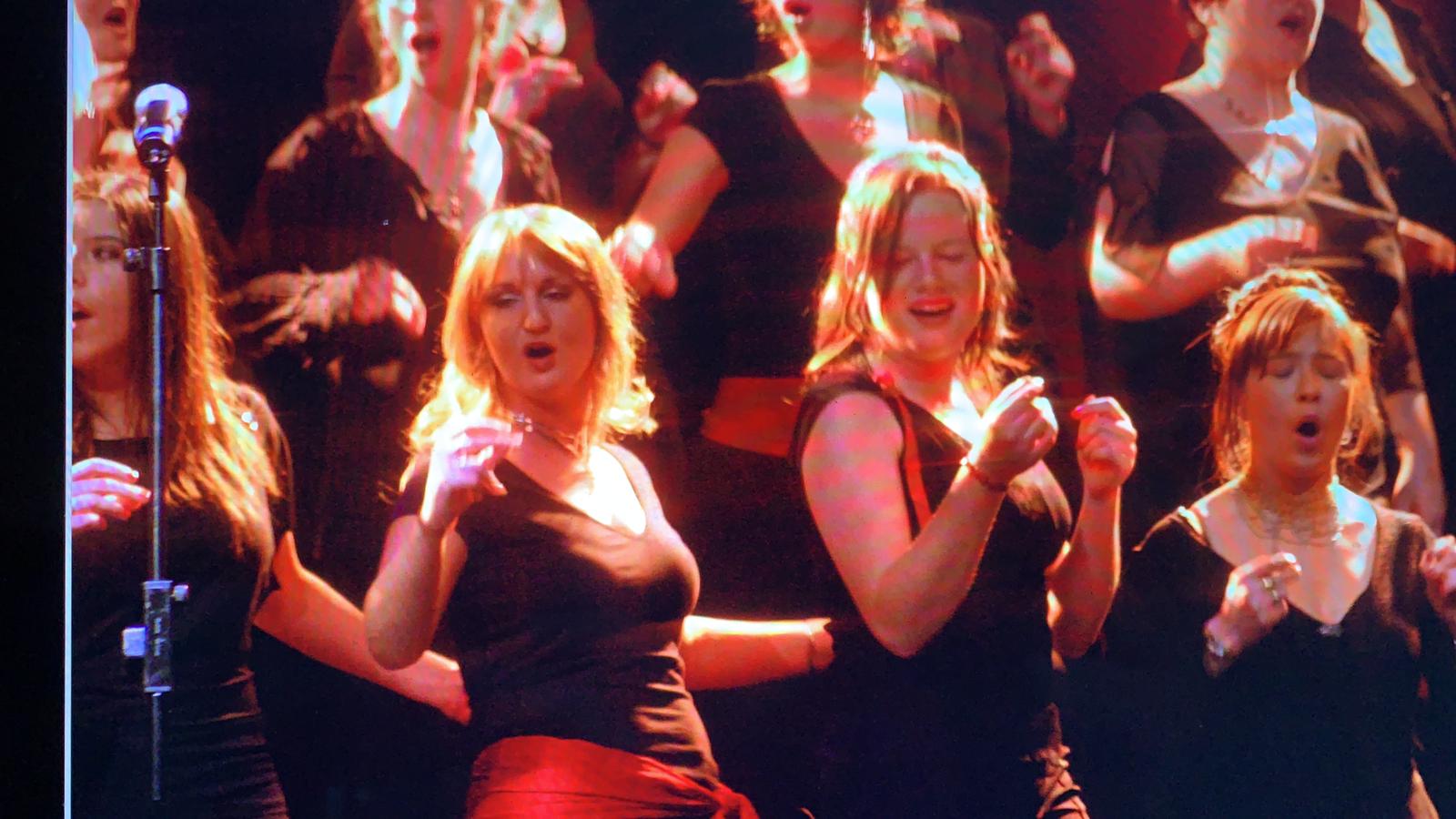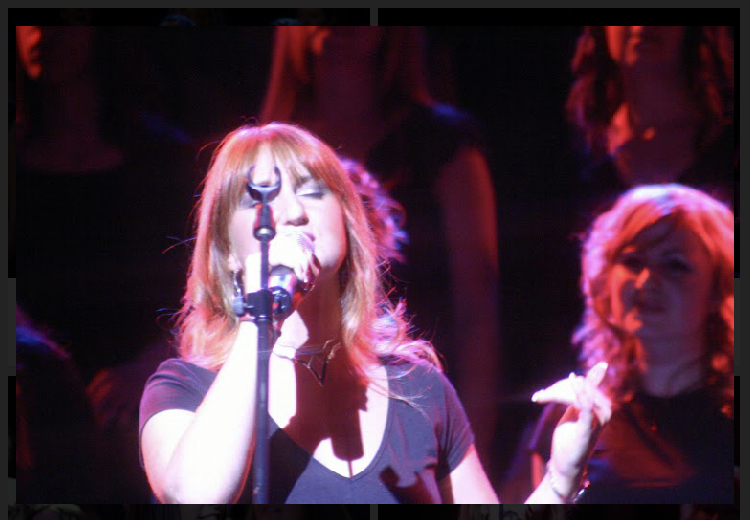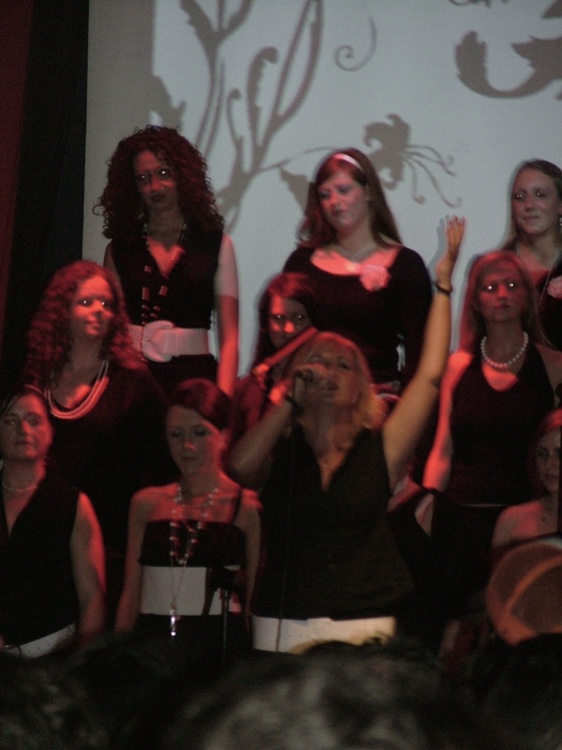 In 2005/2006 , A few of her musical pals formed a Motown, Blues and Soul band called Minerva. They had a lot of fun performing and even played at their first wedding for a GSGC friend.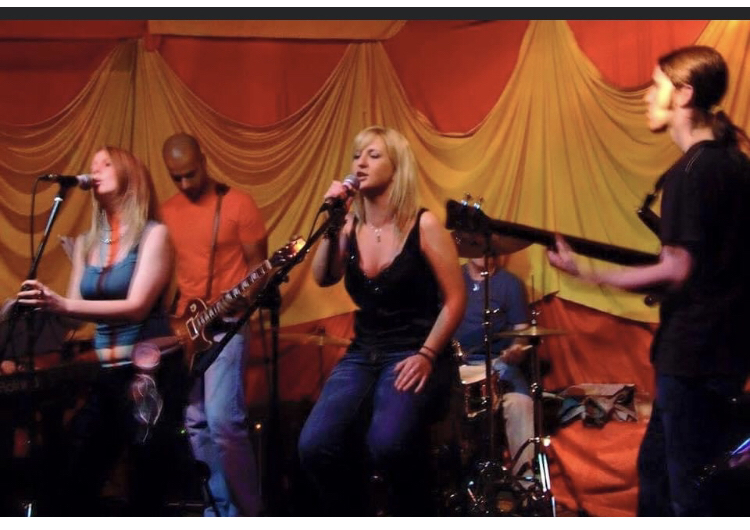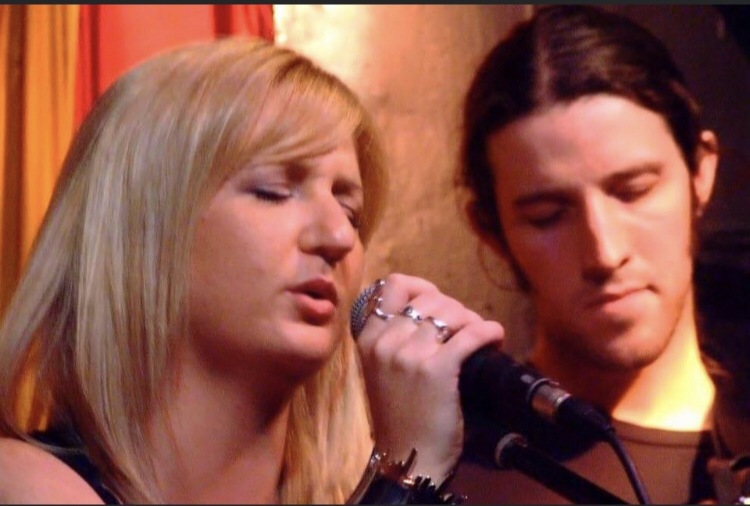 Through one of her choir pals and now wedding singer Katie Hughes Kilbride, she was asked to audition for a band that was looking for a new singer. Aoife didn't know anyone in this band. She went on a Sunday night after performing with the choir at mass, to find two lads she didn't know, and went for an audition in a house nearby. ( what was she thinking??!!)
THANKFULLY, It turned out it was Lenny and his old bass player who were the ones she met. Lenny rang her to ask her to join The Spectrums- 80's covers band , and of course she accepted! Costumes and all!!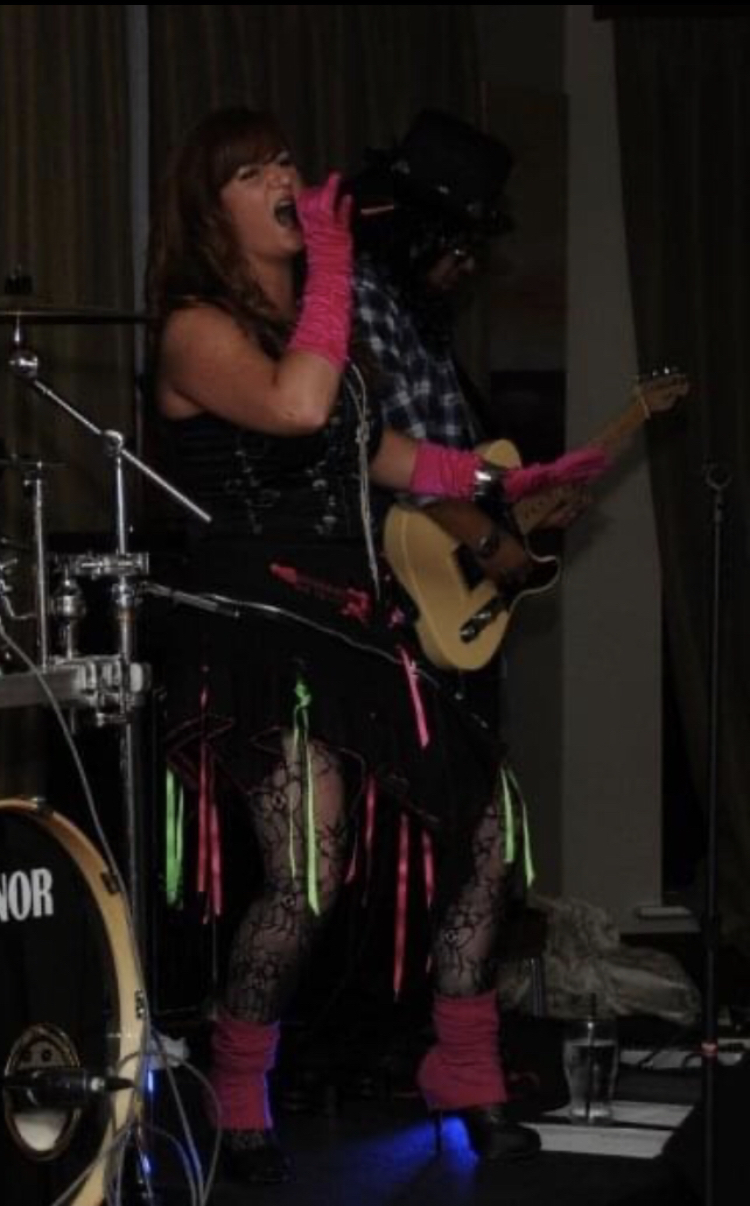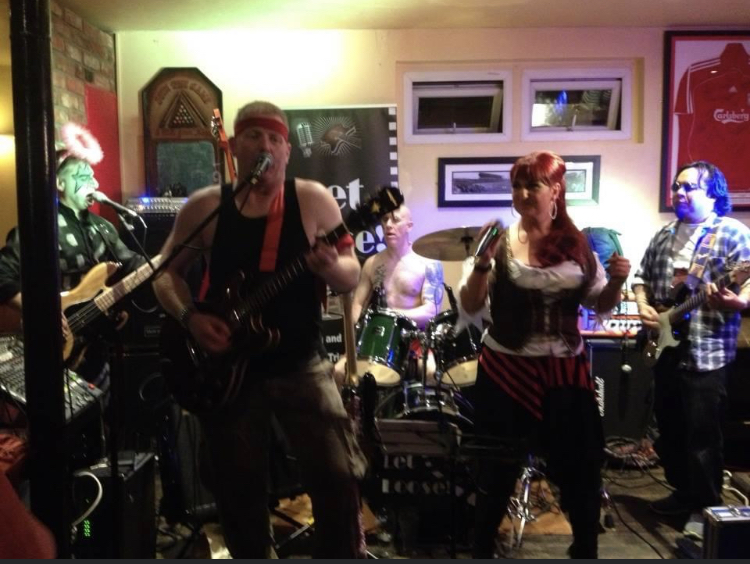 The Spectrums were hugely popular on the pub scene , but finding at the time that the 80's rock music thing was beginning to pigeonhole the band , the band decided to move more in to the wedding market and changed up the brand and setlist, becoming Let Loose Band. The idea of being 'let loose' manifested into going fully wireless , bringing a super high energy performance, and joining the wedding guests on the dance floor to be part of the party!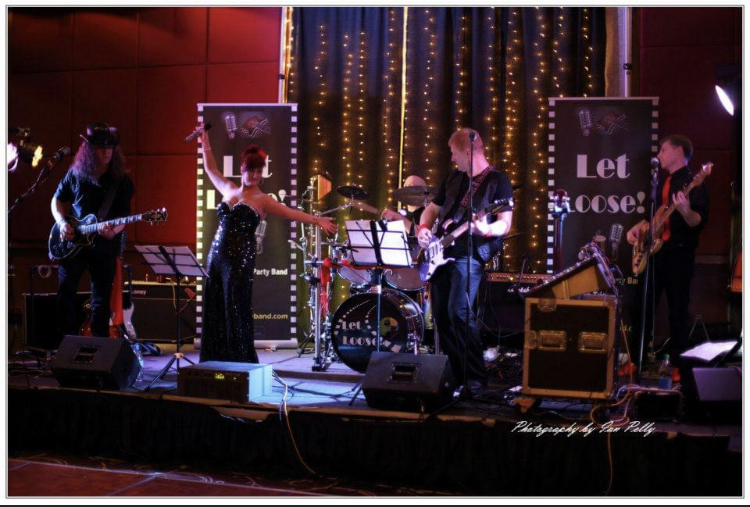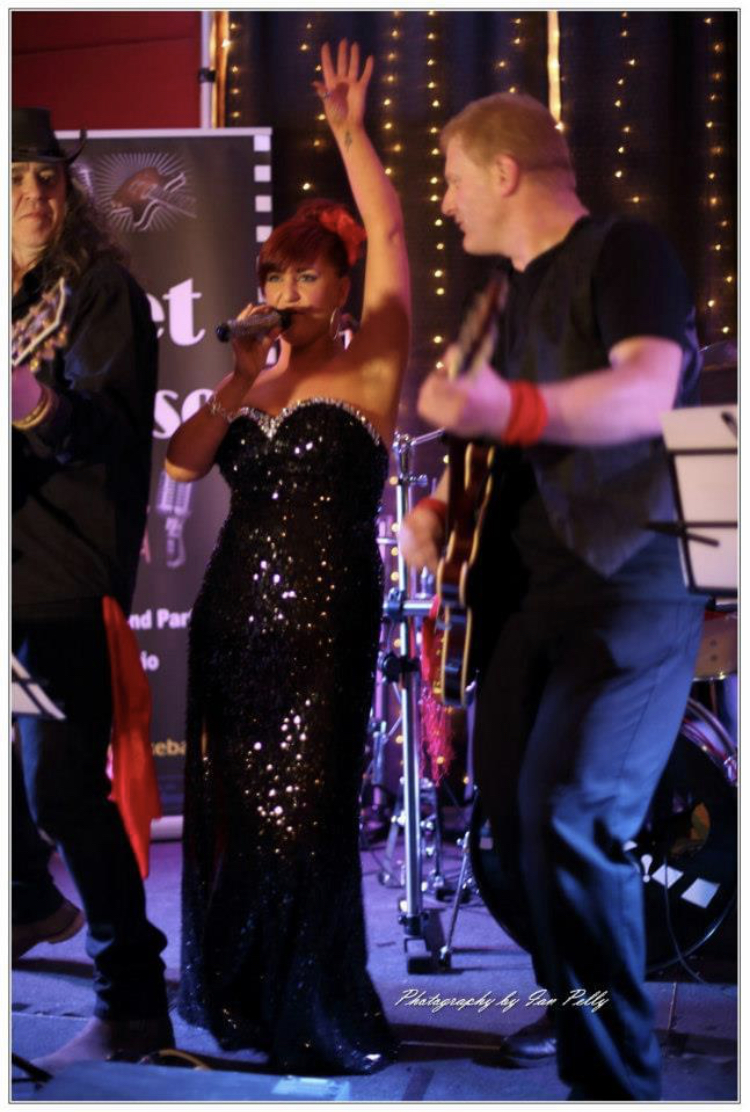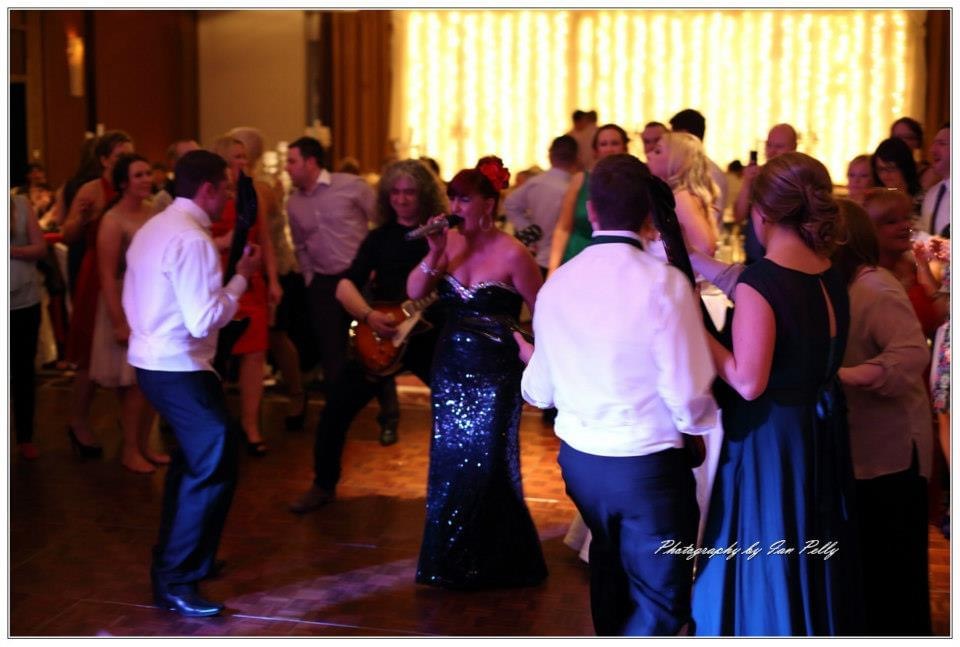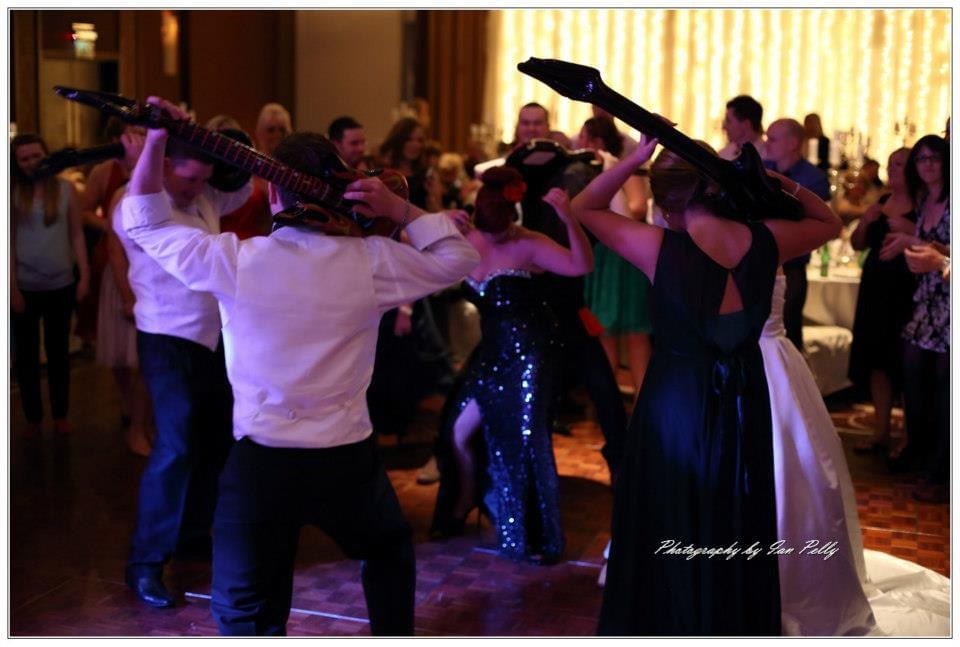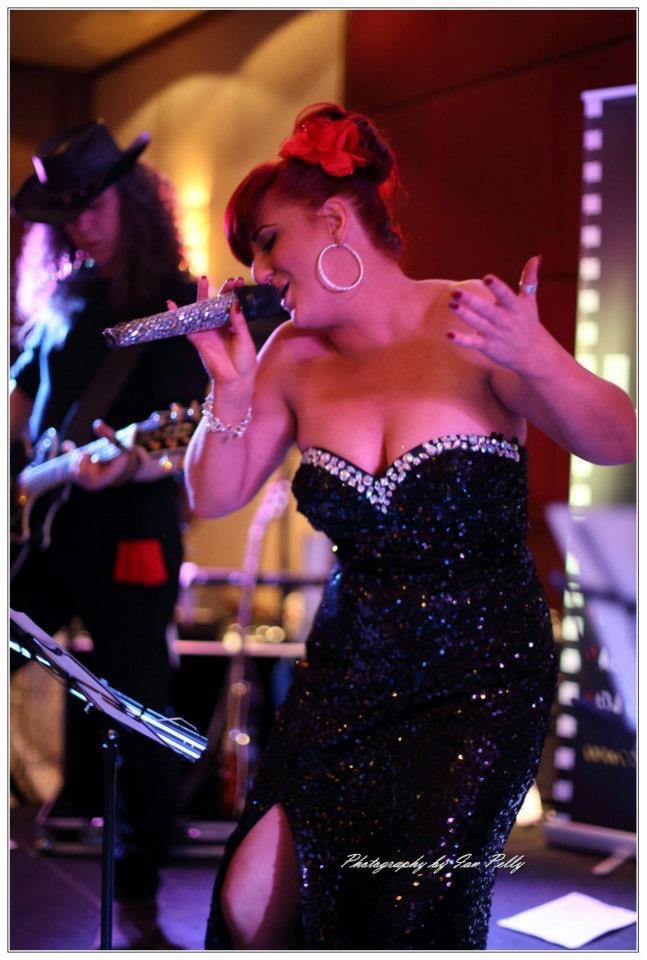 As Let Loose wound up, it lead to another brand change, and ultimately to the birth of Vintage Vibes Band. Gaining more experience from weddings and adding Ceremony music and pre drinks reception acoustic music, the full package was available.
Deciding to delve in to the stage show a little more and adding Sax to the line up and bringing in a little of Aoife's early influences of Gospel, Jazz, Soul and Funk music. The musical journey beside her life partner Lenny made the job a little easier and a whole lot of fun! Now the whole band is a band family !
The rest as they say, is history!