In this Blog post, we look into important questions to consider when choosing your venue for the big day, It can be overwhelming, but with a quick checklist, very often it can be come much less daunting than first expected .
So lets dive straight in!!
CHOOSING YOUR WEDDING VENUE
First Questions:
Is my desired date free?




Does the venue have enough capacity to accommodate my guest list?




While straightforward enough, this can confirm or rule out many places straight away.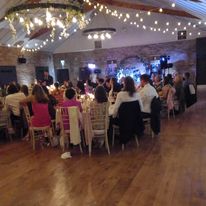 Getting More Into it, the initial details the are important:
Do you have a one wedding per day policy?




Is there an in-house wedding coordinator and will they be there for the duration of the reception?




Is the wedding venue accessible for guests with disabilities?




Are there any changes planned to the building before the wedding (renovations, painting etc)?




What is the capacity of the venue?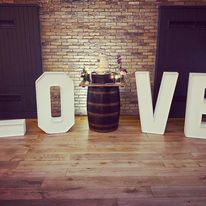 If you're happy with the venue, and are having a non religious ceremony, there are some questions here to be considered:
Which rooms are licensed for ceremonies?




Is the ceremony to take place in the same room as the reception?




What is the changeover plan for converting from ceremony to reception?




Are there any alternative (or outdoor) locations for non-legal ceremonies?




Do you have a celebrant recommendation?




Are we allowed to have confetti?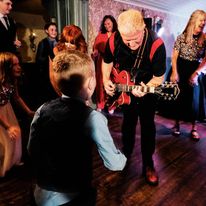 Then there's the finer details of logistics and trimmings to be considered:
Is a complimentary menu and wine tasting included?




How many people can attend?




How much wine/champagne/tea & coffee is included per person?




What are the wine choices?




Do you charge a corkage fee?




Is the champagne toast complimentary?




Are there any additional charges for bar staff or waiting staff?




What time is the meal served?




Do you cater for special dietary requirements? If so what are the options.




Is there a late night food option, what time is it served?

Where is the pre dinner drinks reception held?




If we wish to have a dinner the night before, or a day 2 celebration, are these options available?

What is the typical table arrangement (shape, size, top table)?

Are there extras included for the room and reception area (menus, centrepieces, red carpet, flowers, cake stand)?

Can I decorate to suit my purposes?

Can we set up and decorate the venue the day before the wedding?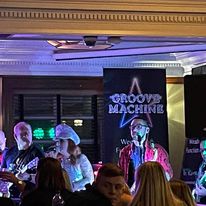 Then moving on from there, there's the main event, the evening
reception itself:
1. Does the venue have a sound system available ?
2. Are there microphones available for speeches?
3. Is it possible to play some music over this system?
4. How late does the bar open?
5. Is there a charge for a bar extension?
6. What is the capacity for evening/afters guests?
7. What time to guests have to leave?
8. Are there restrictions on amplified music?
9. Where does the band set up?
10. Does anything have to be moved top create a stage/dancefloor?
11. Will the band be able to set up before meal completion or await changeover?
Does the band access the room through reception or alternative access?
Next to consider is the logistics of accommodation and transport for your guests:
Is the bridal suite included in the price?




Are complimentary rooms provided for the parents or any of the wedding party?




What accommodation does the venue offer, will there be discounted rates for guests at the wedding?




Are there B&Bs and other hotels in the area for guests? Can you provide a list?




Are there reliable taxi companies in the area?




When is the check out time?




Can we block book rooms for guests? If so, how long can they be held for?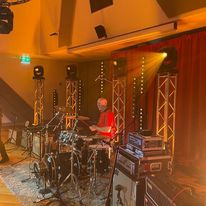 If you are considering a private venue then some other factors come into play:
Can I have a marquee in the grounds? What capacity can be accommodated?




Do you have a preferred marquee provider or can we organise our own choice?




Are there any preferences for suppliers/is there an in-house caterer?




Are kitchen facilities available for use?




Do we need to supply a generator or bathroom facilities?




What parking facilities are available?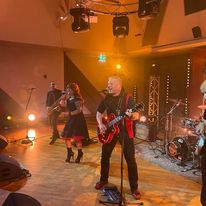 Finer Details that are sometimes overlooked:
Can the bridal party get ready at the venue?




Is the venue child friendly? Are there




facilities are available for entertaining children?




Is there a babysitting service available?




Is there a lift/facilities/access for elderly guests or those with a disability?




Is there a heated outdoor space for smoking or where my guests can mingle?




How many toilets are there?




Is there somewhere secure to store wedding gifts?




Does the venue have public liability insurance?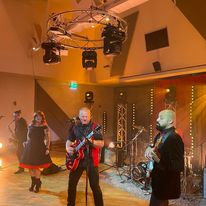 As you get closer to your final decision, the financial side of choosing may play a role:
Is there a payment schedule?




What kind of deposits are required?




Are discounts/packages dependent on certain numbers of guests booking accommodation?




Are there special reductions for off-peak (e.g. Monday - Thursday or January to March?)




Is there a service fee included?




Are there any additional fees or charges we need to be aware of?




What's the cancellation policy?




What costs are incurred if the numbers on the day differ to the final numbers?




What's the postponement policy? Are there associated fees?



Hopefully, this can be of help for you when choosing the all important venue for the big day. In the meantime, Happy Hunting!!!